You do not have to let chipped, worn, or slightly crooked teeth continue to compromise your smile.
Custom-made dental veneers are ultra-thin porcelain shells that can conceal imperfections, giving you a smile you can be proud to share.
At Iroquois Family Dentistry in Nashville, TN, we offer same-day veneers so you can transform your smile today...
Cutting-Edge Technology for Same-Day Veneers
Iroquois Family Dentistry is equipped with advanced digital 3-D imaging technology for accurate cosmetic dentistry treatment planning and same-day restorations. Our Nashville, TN, dental office utilizes the state-of-the-art CEREC® system to design and create lifelike dental veneers and crowns in a single appointment. Our doctors are all highly experienced with an eye for detail. We particularly enjoy providing dramatic results and increased self-confidence for our patients with porcelain veneers.
Why Do Patients Choose Us?
Great experience! Friendly, caring staff & doctors! Going to the dentist is actually a positive experience here! So glad I found this place!
View On Google +
Kind, compassionate, and gentle! Genuinely caring staff. I have referred my extended family here.
View On Google +
Other oral health issues, such as gum disease or tooth decay, may also limit your eligibility for porcelain veneers. Our Nashville, TN, dentists may recommend dental bonding or another cosmetic alternative to achieve similar effects if dental veneers are not the best option for your needs.
Invest in Your Confidence
We realize that patients might have concerns about affording this elective treatment so we offer in-office financing and accept CareCredit®. This allows patients to invest in a beautiful smile today with low-interest and interest-free payment plans.
If you are looking for a stunning, natural-looking enhancement to your appearance, porcelain veneers can transform your smile in a single appointment. Our dentists, Dr. K.B. Parkes, Dr. Gary Waltemath, Dr. Karen S. Keenan, and Dr. Tyler Smith, use advanced technology and personalized care to make your treatment as pleasant as possible. The team at Iroquois Family Dentistry in Nashville, TN, can provide the personalized treatment you deserve if you are looking to restore luster to your smile with traditional or same-day porcelain veneers.
To schedule an appointment and learn more, contact us online or call us at (615) 298-2040 today.
I have been going here for years and I will continue to go here. They are great! Cleanings are always quick and the office stays on time. They don't push unnecessary procedures. They take care of your teeth and if they see something that needs attention they let you know. They are great.
View On Google +
I LOVE Iroquois Dentistry. They are very organized and I rarely wait long for my appointment. The staff is friendly and caring and they seem to have a great rapport with each other, too. Dental work isn't always fun, but I genuinely enjoy my appointments here.
View On Google +
What Dental Issues Can Porcelain Veneers Treat?
Custom-crafted veneers can improve or conceal a number of cosmetic dental issues including:
Gaps in your smile due to proportionately small teeth or slight misalignment
Other minor orthodontic issues, such as mildly rotated teeth
Severe discoloration that cannot be addressed with teeth whitening
Worn or chipped teeth
Irregularly shaped teeth
Tiny cracks that do not affect the structural soundness of your teeth
Porcelain veneers can be used to treat one tooth or several teeth for a brighter, transformed appearance.
The Veneers Treatment Process
Before beginning your dental treatment at Iroquois Family Dentistry in Nashville, TN, our team will discuss your cosmetic goals. Together, we can design restorations that achieve your desired effects. You will be a key player in this process and you can make suggestions and request changes until you are completely satisfied with the expected final results.
Preparing Your Teeth
Your dentist will first need to remove a small amount of enamel in order for your veneers to lay flat. This step can also help ensure a strong bond between your tooth and the porcelain.
Our doctors use conservative and gentle techniques, preserving as much of your natural tooth structure as possible. The preparation process should involve minimal discomfort, even without local anesthesia. However, we do offer sedation for anxious patients. After your tooth has been prepared, your practitioner will take digital impressions of your teeth. These digital models will be much more precise than traditional impressions, and the imaging and design process will take a fraction of the time.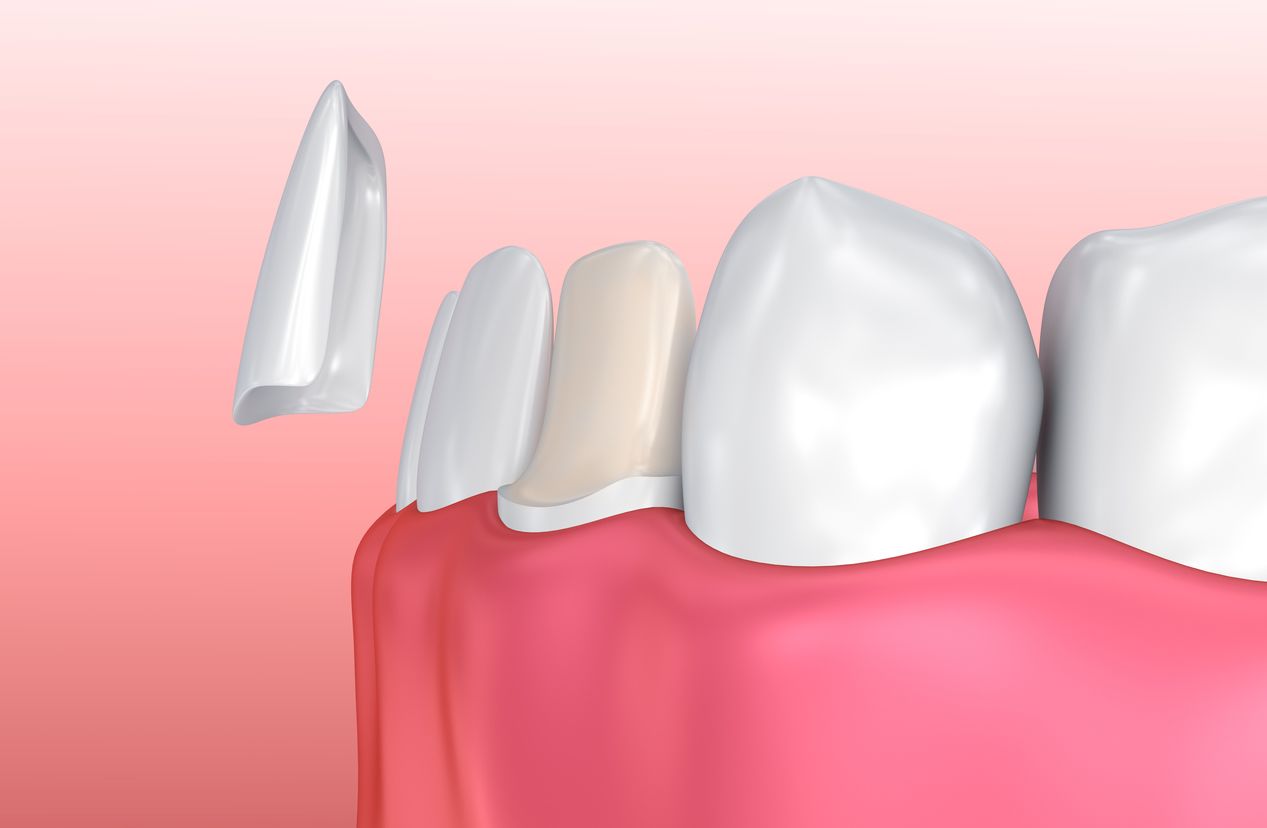 Veneer Creation and Placement
At our dentistry office in Nashville, TN, we provide convenient, same-day restorations with our CEREC milling machine. This advanced technology can be used to make lifelike porcelain restorations such as dental crowns and will be used to fabricate your customized veneers. The device will carve the thin shells from dental-grade porcelain that will match the color and natural shine of your teeth. Because production happens on-site, we have complete control over the entire process, allowing us to provide truly exceptional veneers. In addition, we can prep, design, create, and place the restorations in as little as two hours.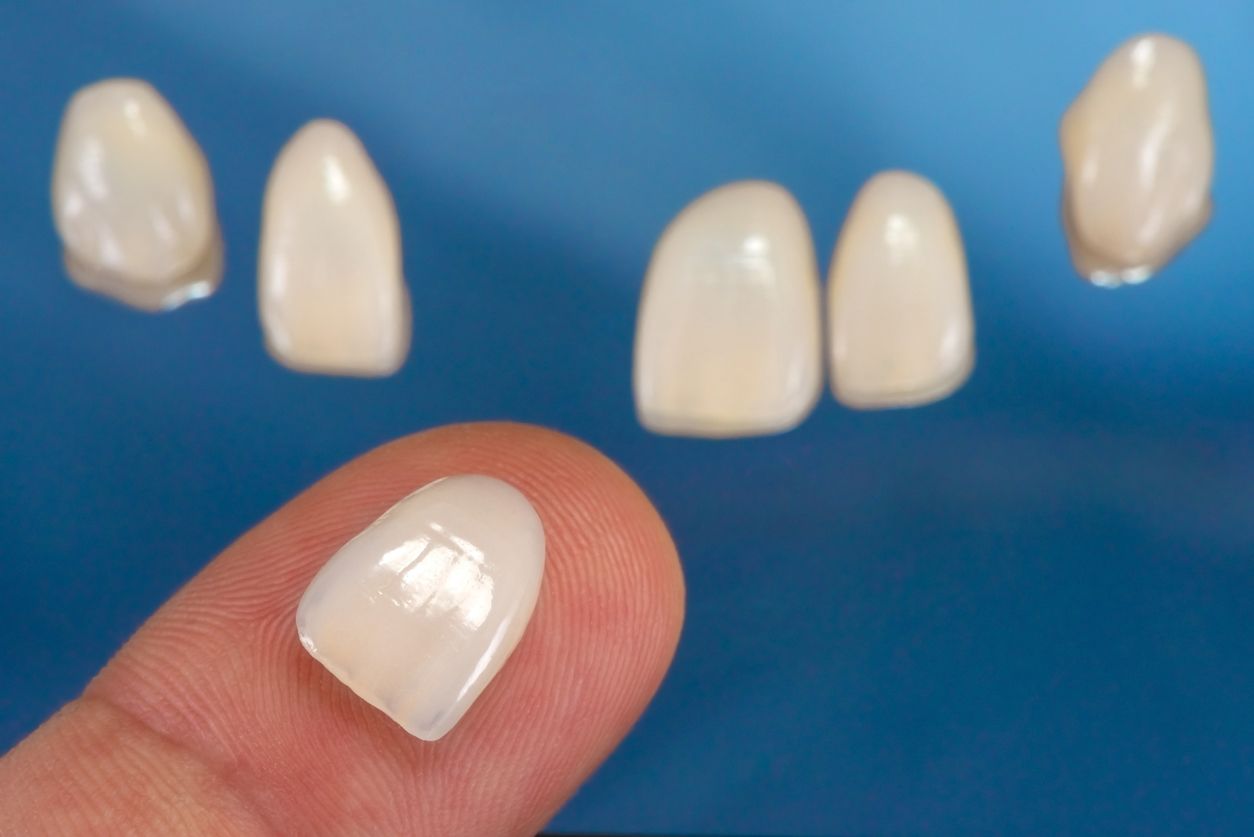 Once your veneers are finished, your dentist will ensure that you are happy with the look and feel of your restored smile. We can make any necessary changes to provide the most customized and lifelike results. Before attaching the veneers, we may lightly roughen the surface of the tooth or teeth receiving the restoration. In this way, we can help the veneers to attach to more securely. When you are satisfied with the appearance and fit of your veneers, we will securely bond them in place for a completely transformed smile.
What Are the Benefits of Porcelain Veneers?
Veneers are an effective way to achieve a dramatic smile transformation. These restorations can conceal and correct a diverse range of blemishes at one time. Without this treatment, you might otherwise have to undergo several cosmetic procedures, a process that could be quite time-consuming. The porcelain we use can also make your smile – and your whole appearance – look brighter and younger. In addition, though they are quite thin, veneers are also very durable. When you brush, floss, and visit the dentist routinely, they could remain intact for 10 years or more.