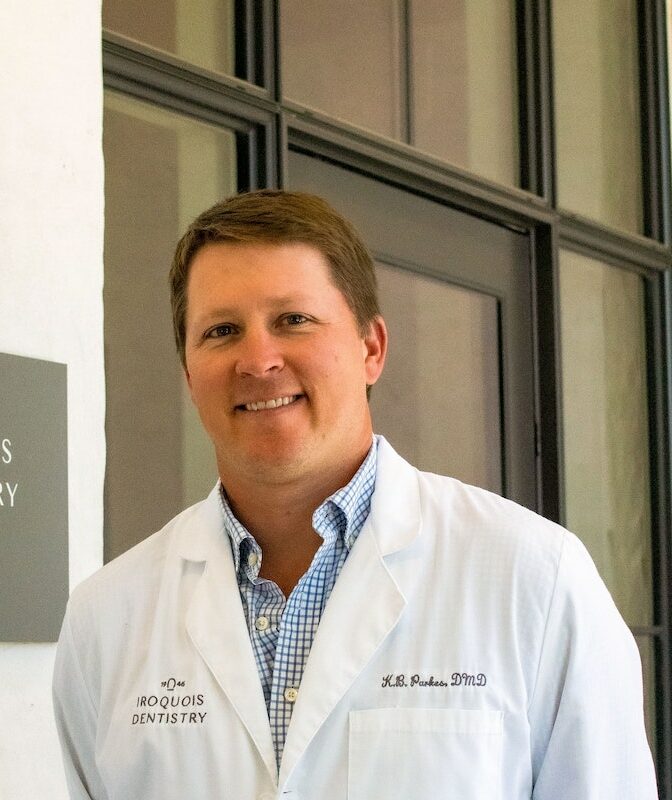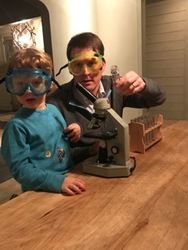 Dr. K.B. Parkes is a third generation dentist from Nashville. He is a graduate of Montgomery Bell Academy (2000), the University of Mississippi, and the University of Mississippi School of Dentistry. K.B. discovered his passion for cosmetic dentist services in dental school and was awarded the American Academy of Cosmetic Dentistry Award in 2009. After graduation, K.B. joined Drs. Waltemath as a cosmetic dentist, and is honored to carry on the tradition of one of the most trusted and respected dental practices in Nashville and Belle Meade.
During his professional career, K.B. has been on the forefront of single-visit dentistry and procedures, including crowns, veneers, bridges, and implant restorations. Using CEREC technology, most treatments are able to be completed in one appointment, which Dr. Parkes' patients love. K.B. has been voted by his peers for four consecutive years as one of Nashville's Top Dentists by Nashville Lifestyle Magazine. He is committed to learning the best techniques and finding the best technology to provide his patients with the highest quality of care possible.
Meet Dr. Parkes: A Third-Generation Dentist
Dr. K.B. Parkes was born into a family of dentists. He grew up observing how his father and grandfather helped people through oral health care, and how involved they were in the community. Now, Dr. Parkes strives to do the same by making his patients as comfortable as possible and helping solve their oral health issues.
Dr. Parkes is a volunteer at the Interfaith Dental Clinic, and is a co-creator of Hapi Water, whose mission is to fight the growing epidemic of childhood obesity and cavities by providing children with healthy, sugar-free drink choices. He is a Board Member of the Nashville Dental Society, and is a Delegate of the Tennessee Dental Association. Dr. Parkes is also a member of the American Dental Association, the Academy of General Dentistry, the American Academy of Cosmetic Dentistry, and the Millennial and Volunteer Study Clubs. At Ole Miss, K.B. was awarded the M-Club Scholarship and was inducted into the National Society of Collegiate Scholars and the Alpha Epsilon Delta Premedical Honor Society. He also served for two years as President of the Sigma Alpha Epsilon fraternity and was a member of the Ole Miss Rugby team.
"I'm often asked how I chose my profession. I usually will laugh and jokingly say, 'when you are a giant nerd who loves science and golf, dentistry just comes naturally!' But the real answer is the influence of my family. Both my father and grandfather are dentists, and both are men I admire greatly. They taught me that dentistry is one of the best professions to help others and create lasting friendships. I still meet people who tell me that my grandfather changed their life by giving them a beautiful smile. I have learned many lessons from them which helped me excel from Montgomery Bell Academy, to Ole Miss undergraduate and dental schools, and now professionally. Away from the office, my favorite times are spent with my wife, Blair, and our sons, K.B. Of course, you may find me playing golf or reading about science!"