Cosmetic Dentistry: Gain Confidence in Your Smile
Chipped, misaligned, or discolored teeth can detract from a beautiful smile and make you feel self-conscious about your appearance.
Cosmetic treatments can address aesthetic imperfections and reveal a brighter, healthier-looking smile.
At Iroquois Dentistry in Nashville, TN, our dentists provide a wide range of cosmetic dentistry treatments to enhance your appearance.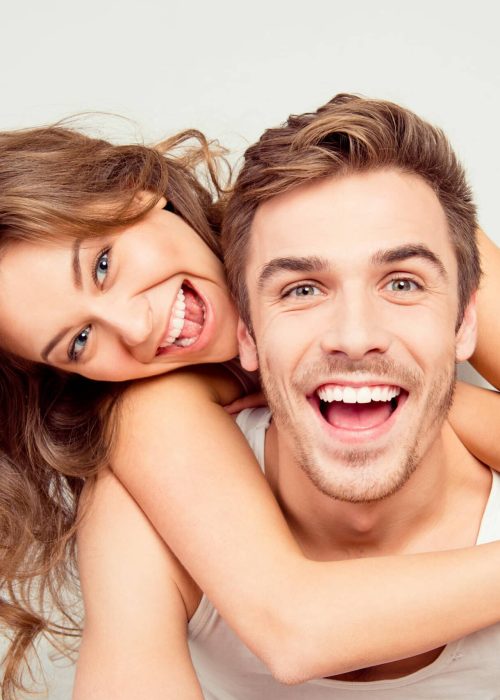 Cosmetic Dentistry Can Treat a Range of Conditions
Hover over each image to learn more
REVIEWS BY HAPPY NASHVILLE PATIENTS
I went in today for a replacement crown and was very pleased with my experience. With the new technology, I had amazing care with only a little discomfort (no pain). I appreciate the time and effort to make this process what use to be no fun into what I had today - nice!!! Thank you!

Always very professional, considered and conscientious care delivered by highly qualified people. The new facility is state-of-the-art and technology. I am lucky to be able to easily schedule appointments with and receive care from the best hygienist ever! Thank you, as always, Iroquois Dental, and Dr. KB Parkes.

Great family Dental Office. New facilities will be opening in June 2020. They care for you and your family like you are part of theirs. Brand spanking new building. New staff, all with a smile on their faces.

Our practice has proudly served the Nashville community since 1946. We believe our focus on patient comfort is something that has kept patients coming to us for nearly 80 years.
In addition to our welcoming and friendly demeanor, we also have something called a comfort menu. It's filled with different amenities to keep you calm during your dental treatment.
The menu features headphones and blankets so that you can have a more relaxing visit. We also have TVs in each treatment room, giving you something entertaining to focus on during your dental treatment.
Meanwhile, Dr. Glover is a dentist who has advanced training in sedation, which can be a significant benefit to patients who feel anxious or have difficulty sitting for long periods.
BEAUTIFUL AESTHETIC OUTCOMES
Many patients don't undergo the cosmetic treatment they want because they are afraid the aesthetic work won't live up to their expectations.
Quicker, More Custom Treatment
Each cosmetic dentistry treatment is customized according to your needs. This patient had stained enamel, gaps, and a missing tooth. They visited
our Nashville office
 to refine their smile using crowns and a bridge. With the help of our cosmetic dentists, the gaps between this patient's teeth are gone, and the result is a natural-looking aesthetic upgrade.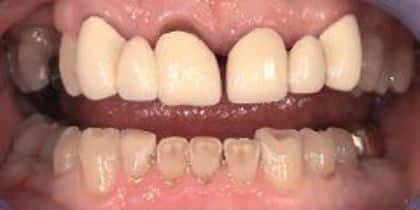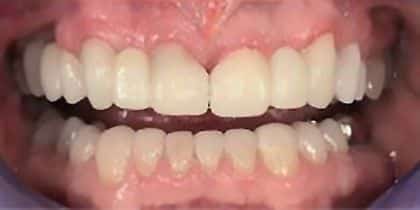 Before — Cosmetic Dentistry Treatment
After — Cosmetic Dentistry Treatment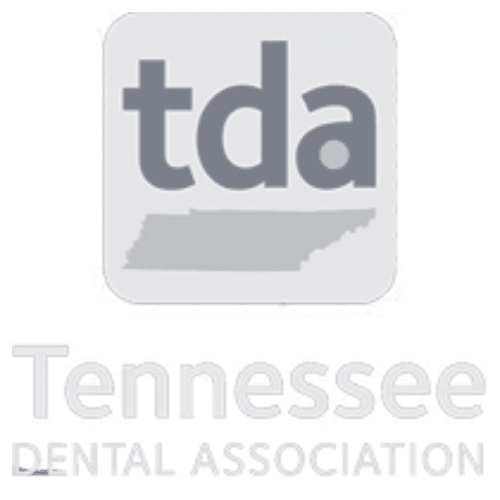 Schedule Your Consultation Today
No matter what your dental needs may be, the team at Iroquois Dentistry can help. Our doctors are knowledgeable and experienced, and we are committed to providing top-tier care to our patients. 
To learn more, schedule a consultation at our Nashville, TN, practice. Contact us online or reach us by phone.
The kindness of Iroquois dentistry is amazing. We have been going there for 40 years. They are the most professional. And always have the most up to date technology. Shout out to KB parkes. And to Jody and Lauren. They treated my friend with such kindness. They are my dentists!!!!

I may run out of superlatives. It's the best environment I've ever been in for a dental or medical appointment. The team is exceptional and they have embraced safety procedures at every turn..I was truly impressed. Most importantly, having been a patient for over 25 years (beyond a 5-star rating), I was worried that the new office would change the casual, familial atmosphere. It hasn't. Mary is still the best!!! Thanks Dr. Parkes for embracing and continuing the culture of casual comfort and excellence that Dr. Waltemath started.

You can see the difference just by the expression on this patient's face. Our dentists provided her with dental implants and restorations for a brighter, more uniform smile. If you're excited about what our Nashville team can do for you, reach out at any time.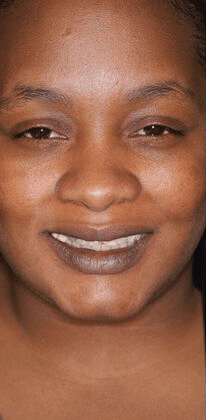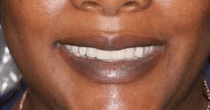 THAT ALIGNS WITH YOUR NEEDS
IF COSMETIC DENTISTRY IS RIGHT FOR ME?
When you see our Nashville, TN, dentists, they will thoroughly assess your candidacy. Until then, here's an overview of the factors that can decide your eligibility:
You're Never Too Old To Change Your Smile
My front right incisor broke and needed to be dealt with quickly. I have been with this group for decades, but was assigned Dr. Jody Glover, who is relatively new to the practice. I will request him by name for future dental work. His evaluation of the options was precise: too much tooth loss for a filling. I needed a crown. He proceeded with the work and I was home in around two hours with a new ceramic tooth that looks, feels and works like. my natural tooth.

I have been a patient with Iroquois Dentistry since 1976. That's how good they are. I've worked with Drs. Parkes, and Smith and they are all top notch.

The hygienists are super friendly and they see to your comfort. Really nice new facility too! I recommend Iroquois to anyone seeking a new dentist.

Our top-rated dentists have been serving the Nashville community since 1946. We use the latest technology to offer gentle and effective care at affordable prices, and we are members of various national and local dental organizations: