A Customized Dental Bridge Can Effectively Replace Missing Teeth
A dental bridge provides a comfortable, affordable, and natural-looking solution for patients with gaps left by missing teeth. When tooth loss occurs, it can greatly impact your smile, confidence, and overall oral health. Finding a replacement solution as soon as possible can help prevent further issues from developing. Unaddressed tooth loss can cause damage to your remaining teeth and even lead to the loss of additional teeth. Our highly trained doctors at Iroquois Dentistry in Nashville, TN provide both traditional and implant-supported bridges to meet the unique needs of our patients.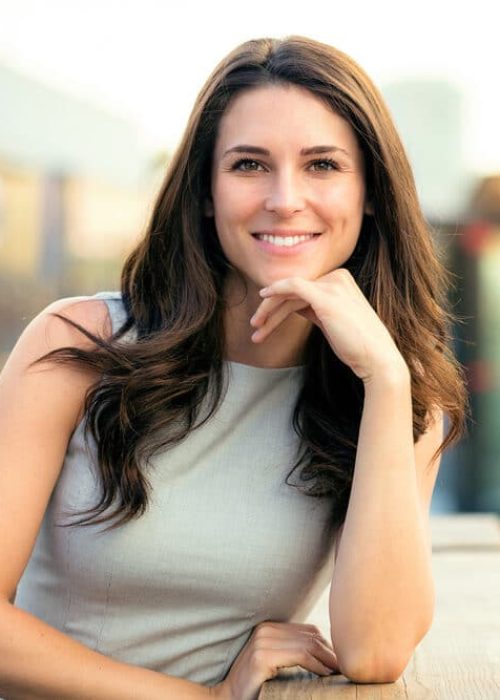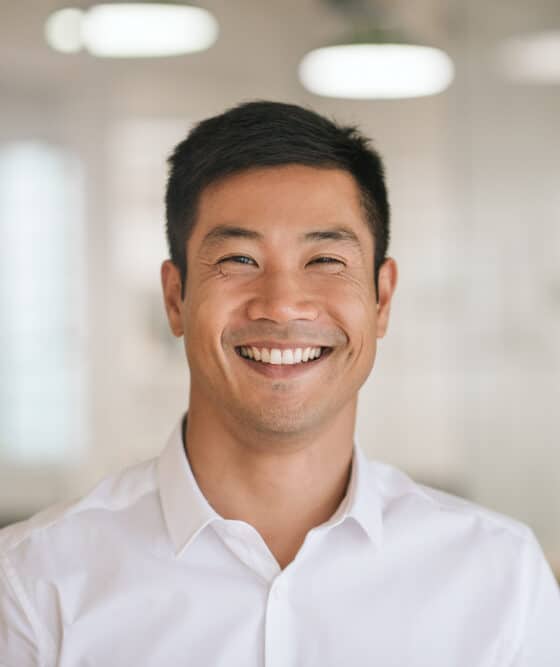 A dental bridge is designed to bridge the gap left behind by one to three missing teeth in a row. A traditional bridge can be made from natural-looking, medical-grade porcelain and customized to fit seamlessly within the gaps in your smile. This minimally invasive restoration provides an affordable and durable solution for restoring your smile. Depending on the amount of teeth missing, a traditional restoration will be made of one to two artificial teeth (pontics), flanked by a dental crown on either side. The dental crowns are then securely bonded to the remaining teeth on either side of the gap.
An implant-supported bridge is also made from durable, realistic materials, but is supported by two or more dental implants that are surgically inserted into your jawbone. These restorations provide additional benefits and are a highly recommended approach to replacing missing teeth.
Traditional Dental Bridge
Traditional dental bridges will rely on surrounding teeth for support
Who is a Good Candidate for Dental Bridges?
If you are missing one to three consecutive teeth and have healthy remaining teeth and gums, you may be good candidate for a traditional dental bridge. During your initial consultation, Dr. K.B. Parkes, Dr. Tyler Smith, Dr. Jody Glover, or Dr. Megan Allred will perform a thorough evaluation using advanced technology to determine whether there is any tooth decay or gum disease that could hinder your restoration. Any oral health concerns will need to be addressed before a bridge can be applied. Because a traditional bridge is supported by neighboring teeth, it is important that your teeth can provide a stable foundation. If you are interested in an implant-supported bridge, our team will ensure you have the healthy jawbone structure necessary to support the implant posts.
Once the best restoration for your needs has been determined, Dr. K.B. Parkes, Dr. Tyler Smith, Dr. Jody Glover, and Dr. Megan Allred will begin preparing your smile for the restoration. For traditional dental bridges, the doctor will numb the teeth and surrounding gums with a local anesthetic and then reshape the two teeth on either side of the gap. For an implant-supported bridge, you will first undergo dental implant surgery and a recovery period. During this four- to six-month healing period, the doctor will ensure the implant posts are adequately bonding with your jawbone.
At Iroquois Family Dentistry, we use the advanced CEREC system to design our customized restorations. This technology can capture three-dimensional images of your teeth and gums, eliminating messy putty impressions and ensuring more accurate results. For smaller bridges, we may be able to produce your restoration in our office, in a single visit. If you require a larger restoration, we will send the designs to a trusted lab to create a restoration tailored to your exact measurements. It typically takes two weeks for a custom bridge to be fabricated, during which time you will wear a temporary.
Benefits of a Dental Bridge
A dental bridge is an excellent investment in your oral health. Once your dental bridge is in place, you can enjoy:
Improved speech and dentition
Realistic, long-lasting results
Better chewing function and comfort
Restored facial structure
Healthier smile (protects against jaw disorders and dental misalignment)
In addition, implant-supported bridges offer patients improved stability as well as oral health.
Fill Gaps in Your Smile
If you are looking for a good solution for restoring your smile, contact our practice online today or by calling (615) 298-2040 to schedule your consultation. Since 1946, Iroquois Family Dentistry has been delivering expert care and optimal results.
Our top-rated dentists have been serving the Nashville community since 1946. We use the latest technology to offer gentle and effective care at affordable prices, and we are members of various national and local dental organizations: