Same-day Porcelain Veneers
Chipped, worn, or slightly crooked teeth can affect the attractiveness of your smile and make you feel self-conscious.
Custom-made dental veneers are ultra-thin porcelain shells that can conceal imperfections, giving you a dazzling, youthful smile. 
Our dentists at Iroquois Dentistry in Nashville, TN, can transform your smile and elevate your confidence through dental veneers.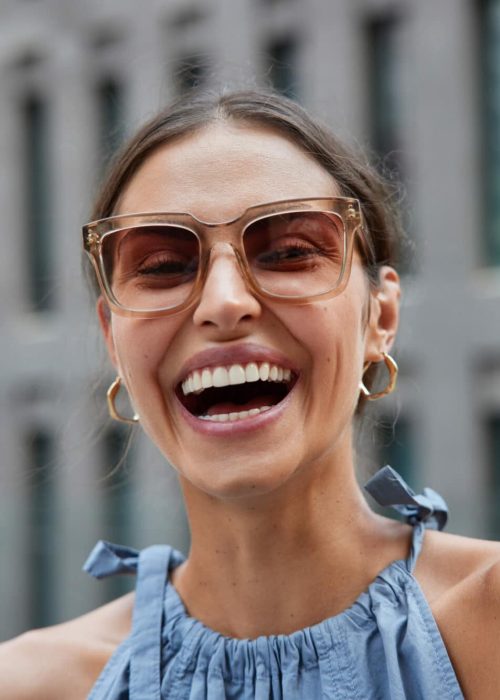 Learn More About Dental Veneers
FROM ONE OF OUR EXPERT DENTISTS
What Dental Flaws Can Veneers Conceal?
STAINS, CHIPS, GAPS, AND MORE
Dental veneers can cover mild to moderate cosmetic flaws that can make you feel self-conscious. Once placed, your veneers will blend in with your surrounding natural teeth. 
Contact our Nashville, TN, practice
 if you are unhappy with any imperfections in your smile, such as:
Dental veneers can cover minor orthodontic issues including gaps and rotated teeth. However, you may need orthodontic treatment for severe malocclusion. 
Dental veneers conceal intrinsic stains and discolored teeth that cannot be addressed with teeth whitening.
Veneers can cover a worn, chipped, or cracked tooth that is still structurally strong.
Dental veneers can restore balance by covering a tooth that is too small, too large, or misshapen.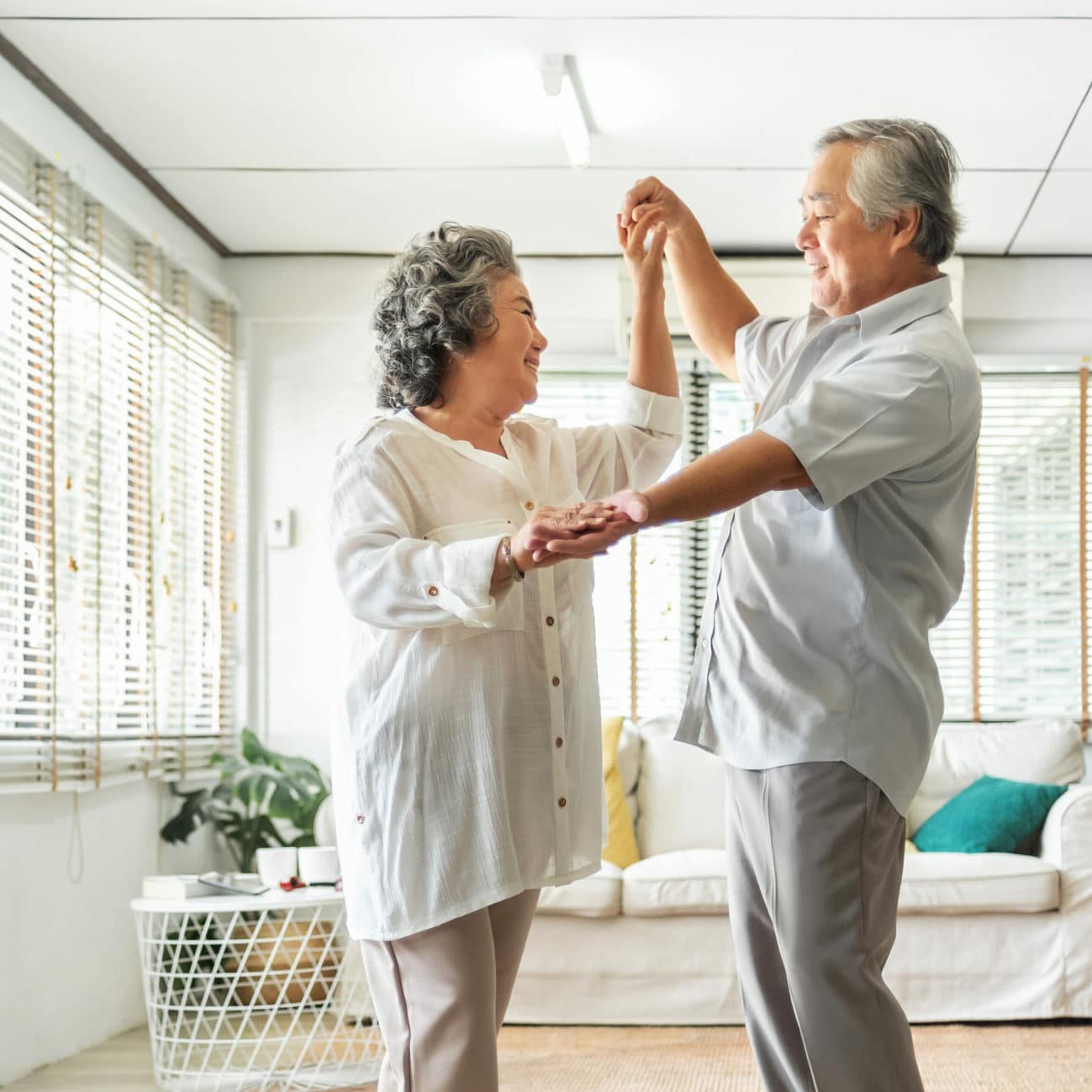 Top 5 Benefits of Porcelain Veneers
OUR PATIENT-FOCUSED CARE CREATES 5-STAR RESULTS
Discover Why Nashville Patients Choose Us
The new office is so insanely nice it's unreal. The only thing better is the staff themselves, I have loved my visits to Iroquois and it's the best dentist's office I've ever been to. There is no place in Nashville I would rather be taken care of than here. Staff is amazing, facilities are amazing, Dentists are amazing, you can't go wrong with it!

Dr.Glover is a master artist of veneers!! He listened to exactly what I wanted and what I absolutely did not want, then carefully crafted my dream smile!! Thank you Dr. Glover!!!

I had an excellent experience once again! Thank you Dr. K.B. and staff - you consistently show the best care, professionalism, exceptional skills and make me feel welcome and well taken care of.

Am I a Good Candidate for Porcelain Veneers?
Is Your Oral Health Affecting Your Candidacy?
WE CAN HELP YOU PREPARE YOUR SMILE
If you suffer from oral health issues such as gum disease or tooth decay, you will need to have these treated by our Nashville dentists before receiving your porcelain veneers. We can provide treatment to restore your oral health before moving forward with any of our cosmetic treatments.
We can also recommend alternative procedures such as bonding, which uses composite resin instead of porcelain. It can achieve similar effects without the same candidacy restrictions as dental veneers.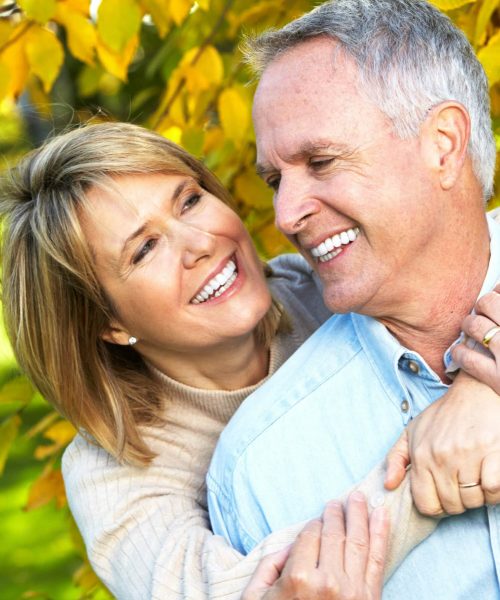 Have You Lost Confidence in Your Smile?
Stunning Results From Dental Veneers
ENHANCE YOUR SMILE AND SELF-ESTEEM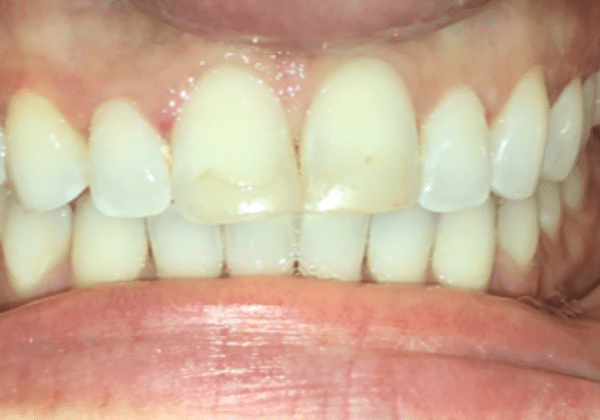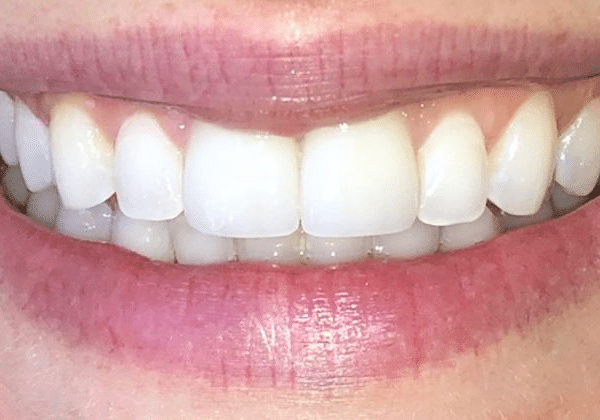 Before — This patient suffered from discoloration and misalignment.
After — Custom veneers made their smile brighter and more symmetrical.
You Can Enhance Your Smile and Self-Confidence Today!
Our cosmetic dentists are passionate about helping you look and feel your best through innovative treatments like porcelain veneers. Cosmetic dentistry is an important element of your dental care and can transform your self-esteem and quality of life. Iroquois Dentistry makes cosmetic dental care as accessible as possible by offering a wide range of affordable services. By utilizing the latest dental technology, we also speed up the process, giving you stunning veneers in a fraction of the time compared to other providers.
Our patients walk in with chips, stains, and misalignment and walk out with dazzling new smiles. To find out if porcelain veneers are right for you, schedule an appointment with one of our Nashville, TN, cosmetic dentists. Fill out our online form or call us: (615) 298-2040.
5-Star Reviews from Our Patients That Make Us Smile
Our State-of-the-Art Technology
Amazing dentist and hygienist! They went out of their way to make me comfortable and take care of my needs! Highly recommend! Also super beautiful office, clean and all the latest technology!

I have been going here for years and I will continue to go here. They are great! Cleanings are always quick and the office stays on time. They don't push unnecessary procedures. They take care of your teeth and if they see something that needs attention they let you know. They are great.

Courteous staff at a modern facility with the latest technology. Eight year customer and counting.

Our Cosmetic Dentists Use Cutting-Edge CEREC Technology
BEAUTIFUL VENEERS IN ONE APPOINTMENT
Our Nashville, TN, dental office utilizes the state-of-the-art CEREC system to design and create lifelike dental veneers and crowns in one office visit. Using innovative CAD/CAM (computer-aided design/computer-aided manufacturing) technology, we scan your teeth and design your veneers on a monitor before your very eyes. 
The CEREC milling device will carve the thin shells from tooth-colored ceramic, carefully matching the color and natural shine of your tooth enamel. Because production happens on-site, we have complete control over every aspect of production, allowing us to provide veneers of superior quality. Outsourcing veneer production to a dental lab can take weeks to complete. While most dental practices only outsource, our patients have the option of completing treatment in as little as two hours.
What to Expect During Your Appointment
Ready to Upgrade Your Smile?
TURN TO US FOR VENEERS IN NASHVILLE
How to Care for Your Porcelain Veneers
Even though porcelain veneers are incredibly durable, if you want them to last as long as possible, you must care for them properly. Here are some tips from our Nashville practice to help you maintain your porcelain veneers:
Practice Proper Oral Hygiene
Porcelain veneers do not decay, but the teeth that support them remain as susceptible as ever. Brush twice daily for two minutes, and floss once each day to give your veneers a healthy foundation. You may also consider using a fluoride mouth rinse once daily to further protect your teeth.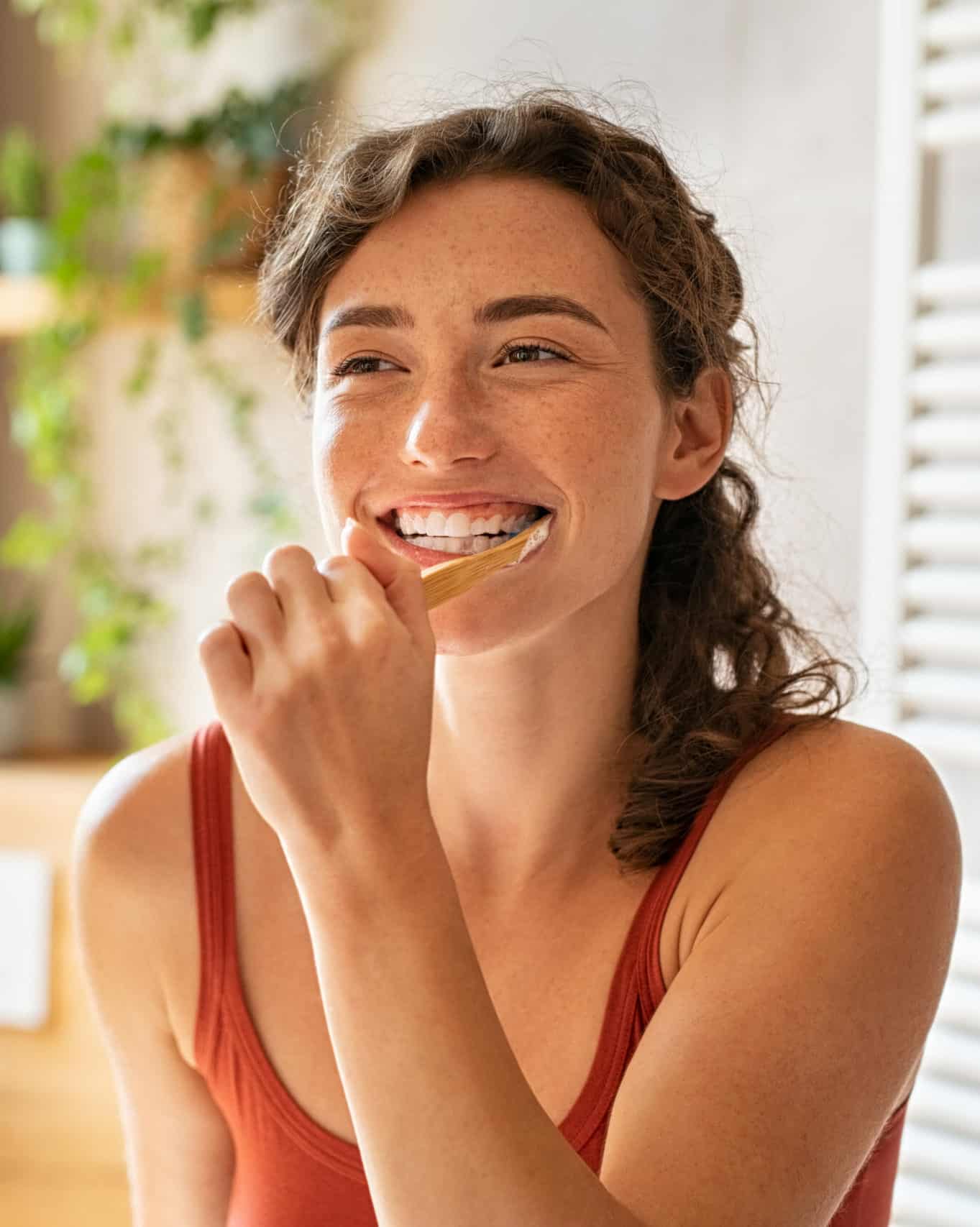 Avoid Drinks That Stain Teeth
While porcelain veneers are stain-resistant, the adhesive used to keep them attached is not. Drinking coffee, soda, and other dyed beverages can cause the edge of your veneers to become yellowed or darkened. Minimize foods and drinks that stain; brush immediately after you indulge.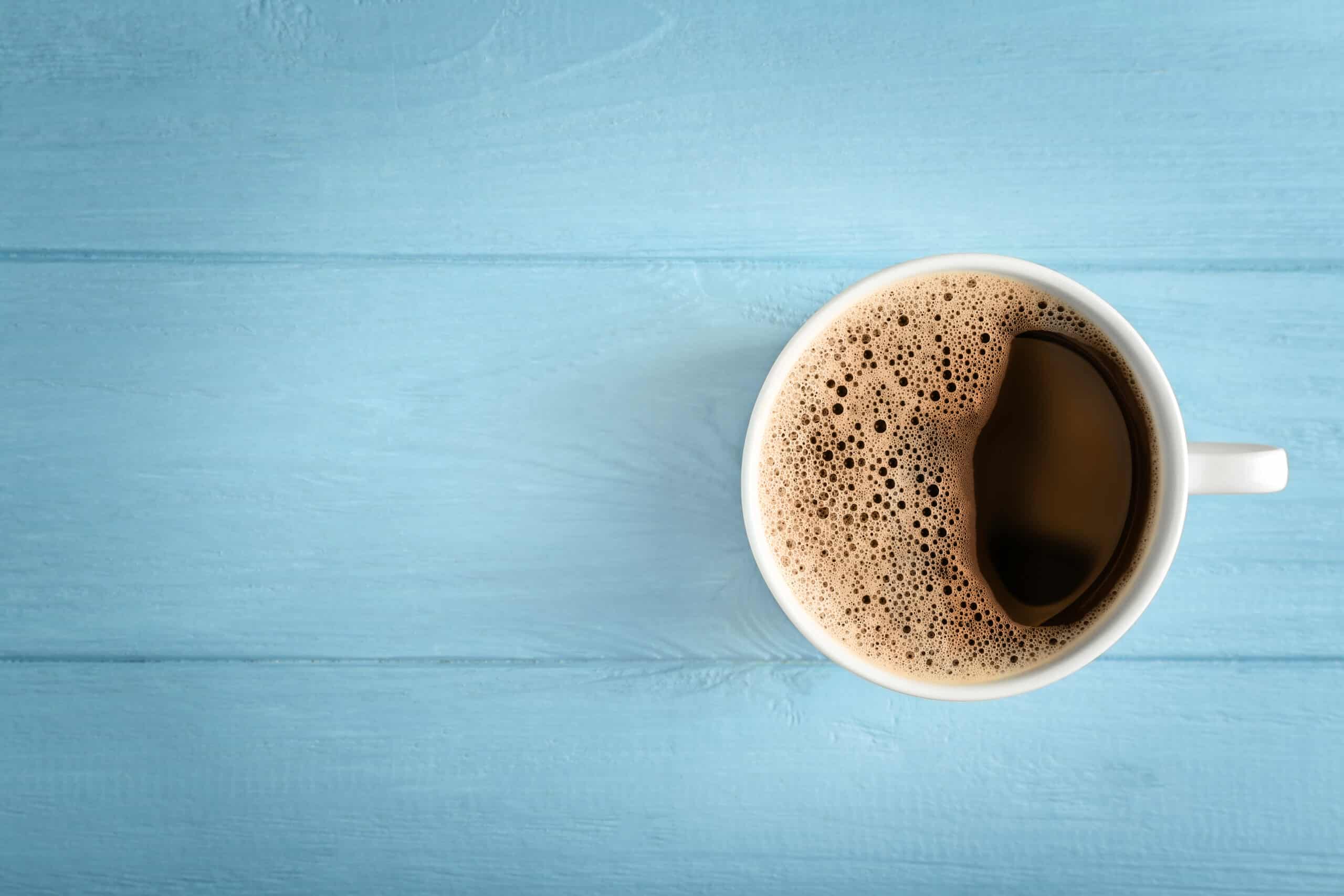 Don't Use Your Teeth as Tools
While porcelain veneers are durable, they're not quite as strong as regular teeth. Your veneers could chip or become damaged if you chew on hard objects like ice, your fingernails, pens, etc. Now is a great time to break bad habits and start taking the best possible care of your new smile!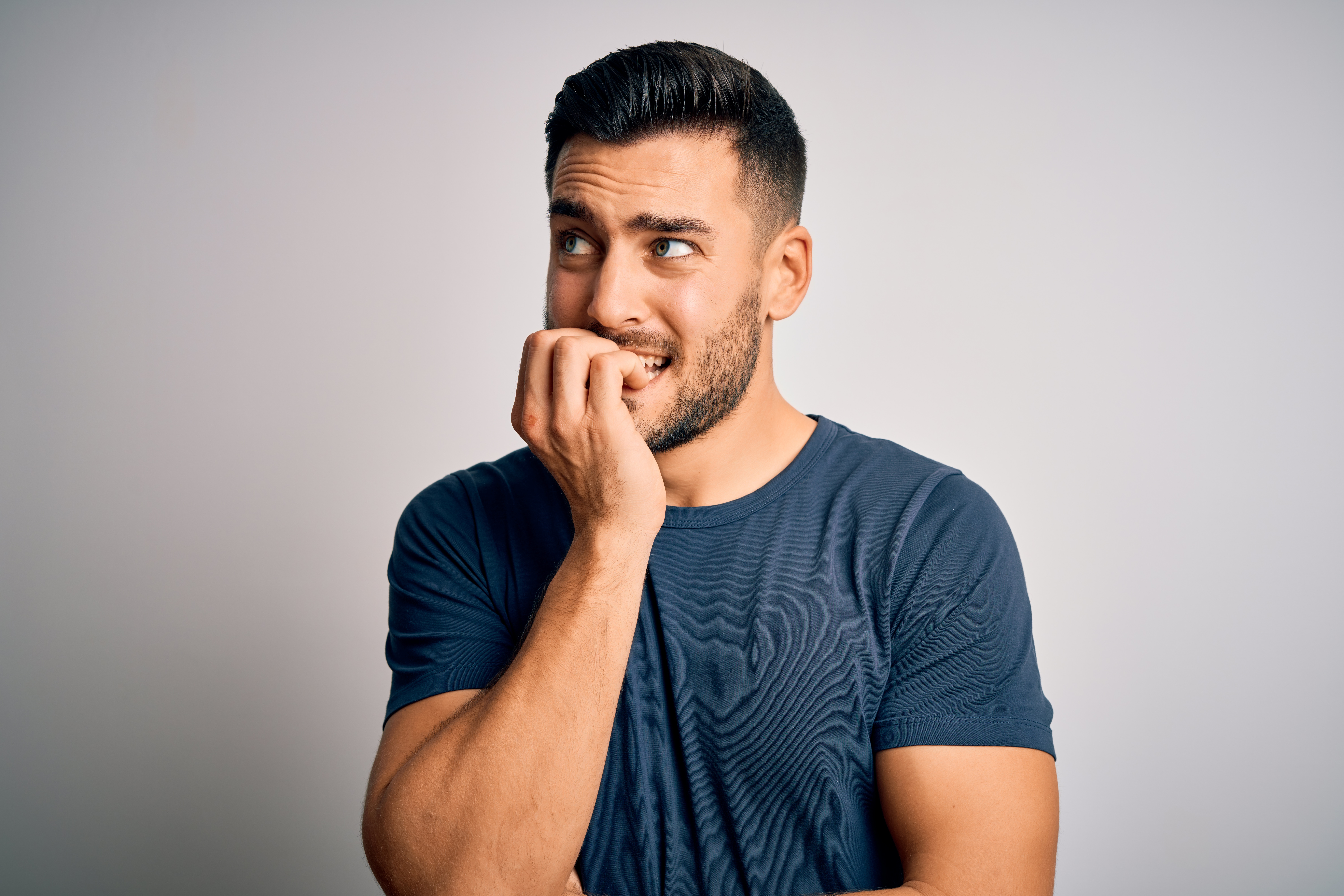 Are You Looking To Brighten Your Smile Before Veneers?
OUR NASHVILLE PRACTICE OFFERS TEETH WHITENING
Our porcelain veneers are matched to your surrounding teeth so they can blend in with your smile. By whitening your natural teeth first, our dentists can color-match your veneers to your newly whitened teeth, giving you a bright, white smile. Follow the same care instructions as you would after veneers (like avoiding drinks that stain teeth and practicing good oral hygiene) to maintain the whitening effects before and after your veneers are placed.
Teeth whitening is also a great alternative for patients looking to enhance their smiles without making the change permanent. Our Nashville practice offers several types of in-office and at-home treatments to whiten your smile by several shades in a single appointment. In fact, our in-office treatments can whiten your teeth up to eight shades in under an hour, making them the perfect enhancement before an upcoming event.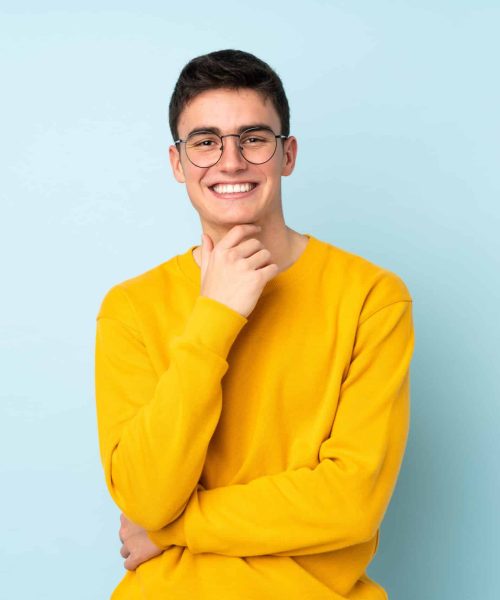 How Much Do Veneers Cost?
We Want To Help You Achieve Your Dream Smile
CONTACT OUR PRACTICE TO GET STARTED
Our dentists are passionate about helping each of our patients feel confident about their smiles, but we understand that it's not always easy to budget for cosmetic treatment. We offer several payment options to help you manage the cost of treatment. Our experienced dentists and staff will take the time to listen to your needs and goals so they can suggest the best treatment and answer any questions you may have about payments and financing. We want you to leave our office with a smile you'll be proud to show off.
Contact our Nashville, TN, practice to request your cosmetic dentistry consultation and learn how we can make the smile of your dreams affordable.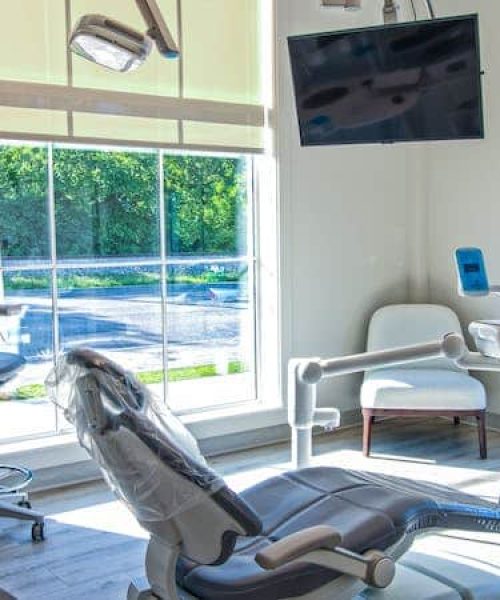 TO MAKE TREATMENT MORE AFFORDABLE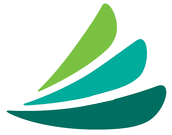 CareCredit Financing
Our practice accepts CareCredit® to help finance your procedure and reduce your initial out-of-pocket expenses. Most patients qualify for low-interest financing plans and, in some cases, interest-free plans.

CareCredit Financing
Our Practice accepts Proceed Finance for qualifying patients. Prequalification just takes a few minutes to complete and patients receive an instant decision.
5-Star Reviews from Our Patients That Make Us Smile
"The Best Dentist's Office I've Ever Been To"
They went above and beyond expectation I thought I would not be able to afford to have my work done here but they made it fit my budget I appreciate them so much and I'm able to smile and I have my dignity back

I have been going here for years and I will continue to go here. They are great! Cleanings are always quick and the office stays on time. They don't push unnecessary procedures. They take care of your teeth and if they see something that needs attention they let you know. They are great.

The kindness of Iroquois dentistry is amazing. We have been going there for 40 years. They are the most professional. And always have the most up to date technology. Shout out to KB parkes. And to Jody and Lauren. They treated my friend with such kindness.

Our top-rated dentists have been serving the Nashville community since 1946. We use the latest technology to offer gentle and effective care at affordable prices, and we are members of various national and local dental organizations: