Implant-Supported Bridges
Protect Your Oral Health with an Implant-Supported Bridge
Are you suffering from missing or damaged teeth that are beyond repair? Traditional dental bridges can effectively restore your smile but leave the underlying bone susceptible to bone resorption–a natural effect of tooth loss. The good news is that Dr. K.B. Parkes, Dr. Tyler Smith, Dr. Jody Glover, and Dr. Megan Allred at Iroquois Dentistry in Nashville, TN, provide an alternative in implant-supported bridges. Dental implants protect the jaw just like natural tooth roots, so our team will nearly always recommend patients choose this type of restoration.
What Is an Implant-Supported Bridge?
Traditional dental bridges, which are still commonly used in restorative dentistry today, rely on the replacement teeth being bonded with the teeth adjacent to the gap in your smile. The process involves reshaping the teeth, which can weaken their structure to some degree.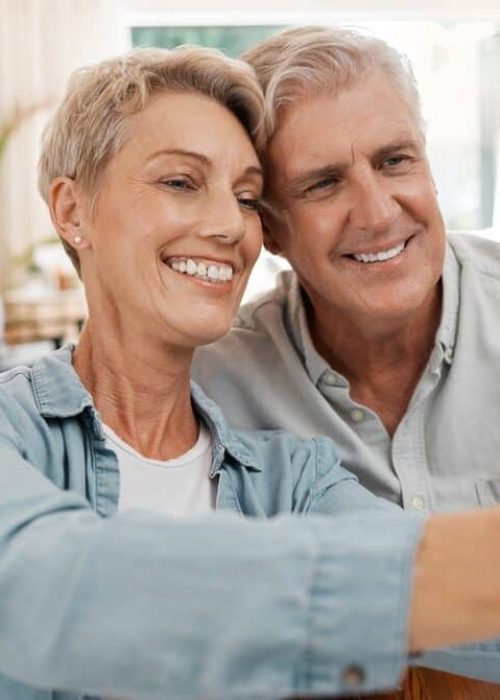 An implant-supported bridge also addresses gaps in your smile, but it does not rely on support from the surrounding teeth. It relies on implants, or small posts, inserted into the jawbone. These posts are typically made from biocompatible titanium. Over time, the jawbone and gums heal around the implants, effectively making them a permanent part of the jaw. 
Implant-supported bridges provide several benefits compared to traditional restorations:
Conservative: The nearby healthy teeth can be preserved.
Improved Bone Health: The gums and bone around a traditional bridge recede over time. But implants stimulate the jaw to protect dense, strong bone tissue.
Younger Appearance: Resorbed (deteriorated) bone can lead to an aged appearance, including sunken cheeks. You will never face the same issue with implant-supported bridges.
Although the bridge will need to be replaced over time, dental implants are considered permanent with proper care. 
Who is a Viable Candidate?
If you have two or more consecutive missing teeth and your jawbone and gums are healthy enough, you are likely a good candidate for an implant-supported bridge. When you come in for your initial consultation at Iroquois Dentistry, one of our doctors will perform a thorough examination.
We use advanced dental technology, such as 3-D digital imaging, to evaluate several factors. In case of any serious concerns or issues, such as gum disease, our dental professionals will focus on addressing them in our office first. If the existing bone structure is not capable of accommodating an implant-supported bridge, we may recommend bone grafting.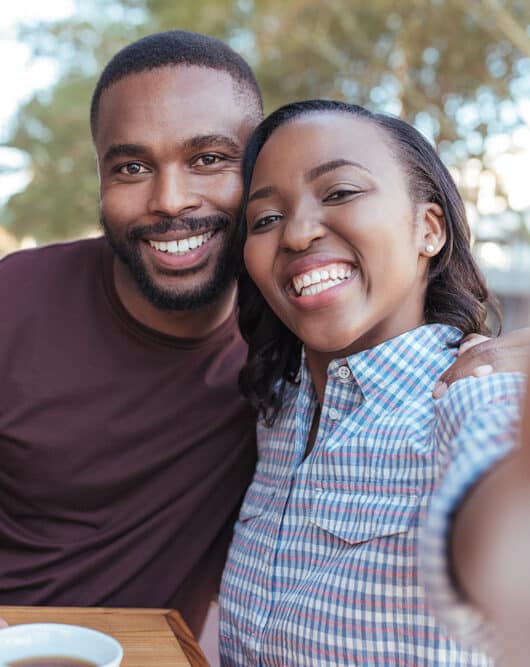 We believe every patient deserves access to this advanced treatment, regardless of their budget. Dental implants are not usually covered by insurance, although your restoration might be. Our team will work with your insurance to maximize coverage and we offer in-house low-interest and interest-free payment plans. We also accept CareCredit® financing.
Once our team determines the best course of action for restoring your teeth, we can begin planning treatment. We can oversee every aspect of your care, from surgery to restoration. After the implants are surgically inserted into the jaw, you will have to wait for four to six months. A temporary bridge might also be placed following the procedure. During this period of time, your jawbone will permanently fuse with the implants, creating an incredibly durable foundation.
Once this process, called osseointegration, is complete, you can receive your permanent bridge. At Iroquois Dentistry in Nashville, we use the CEREC system which allows us to create restorations on-site in just one day. The 3-D images of your teeth captured using this advanced technology eliminate the need for traditional putty impressions, providing a more comfortable treatment experience.
For the preparation of smaller bridges, we can often create restorations within the office. We work with trusted labs for the larger restorations, which are made to your exact requirements. 
Restore Your Smile, Confidence, and Quality of Life
If you need more information on implant-supported bridges in the Nashville area, you will need to schedule an appointment for a consultation. Feel free to call our office at (615) 551-5982 or contact us online. Iroquois Dentistry has been providing expert dental care since 1946 so you can trust you are in good hands when you choose our team.
Our top-rated dentists have been serving the Nashville community since 1946. We use the latest technology to offer gentle and effective care at affordable prices, and we are members of various national and local dental organizations: