Inlays and onlays are custom restorations that can repair large cavities when a filling would be insufficient, but a crown would be excessive. Iroquois Dentistry in Nashville, TN, uses CEREC® technology to create and place inlays and onlays in a single appointment. Dr. K.B. Parkes, Dr. Tyler Smith, Dr. Jody Glover, and Dr. Megan Allred are here to provide the right solution for your needs.
An inlay replaces part of the chewing surface of the tooth. An onlay replaces part of the chewing surface as well as one or more cusps (raised outer edges).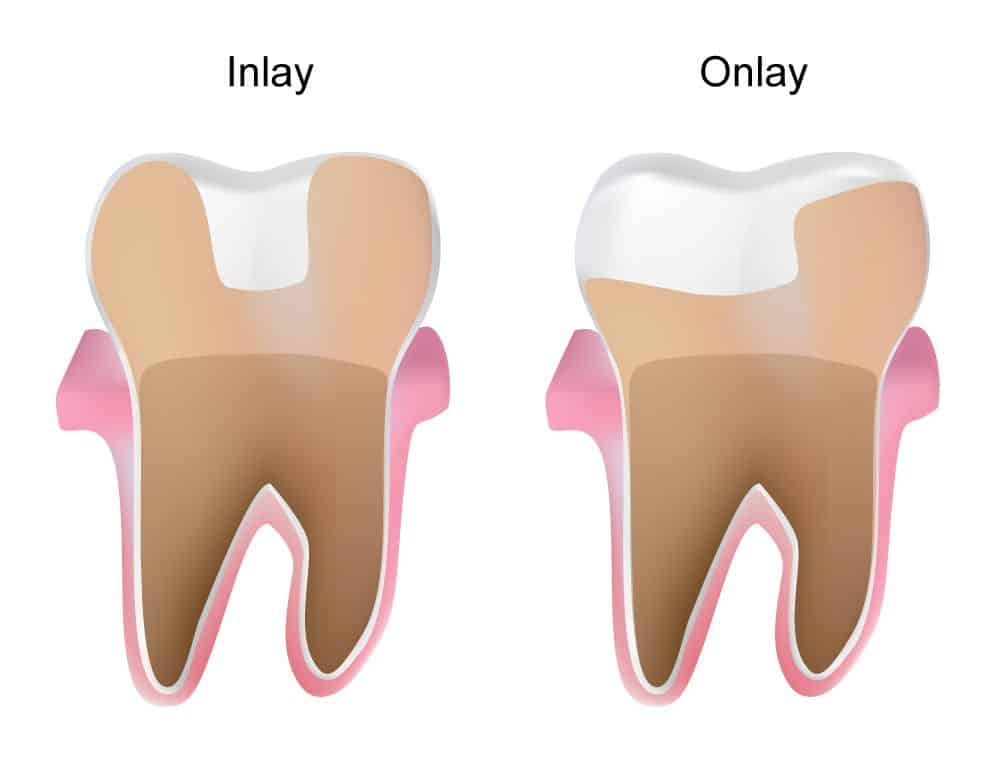 Inlays and Onlays: What Is the Difference?
Dental inlays are used to treat a tooth with damage or decay lying within its indented top surfaces, between the cusps (pointed outer edges of the chewing surface). Inlays replace part of the chewing surface as well as one or more cusps. Both can be used to replace old or damaged metal fillings. 
Creating and Placing Inlays and Onlays
Using CEREC® technology, we can create inlays or onlays in about an hour. Traditionally, this would take at least two visits over the course of about two weeks. We will take a digital impression of your tooth, which will be used to create a fully customized inlay or onlay using computer-guided tools. The restoration will be crafted to achieve an exact fit with your tooth. The dentist will secure your restoration to the tooth using dental cement. Any necessary adjustments can be made at this time to make certain that your upper and lower jaws meet comfortably. Patients may experience mild sensitivity in the treated area after an inlay or onlay is placed, but no downtime is required.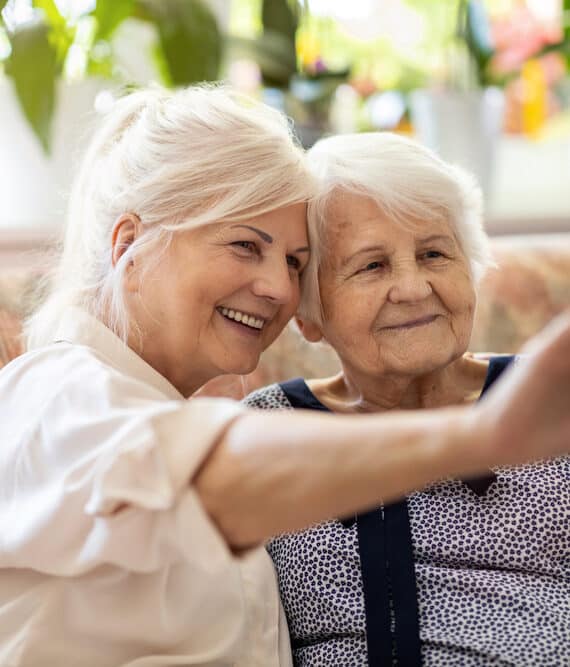 Benefits of Inlays and Onlays
Have large cavities taken a toll on your teeth? If so, you could be a candidate for an inlay or onlay. Or, if you have an old metal filling you would like to replace, a custom inlay or onlay can restore both the aesthetics and strength of your tooth.
The most significant benefit of these restorations is that they provide a middle-ground between a filling and a dental crown. Some cavities are simply too large to repair with a filling. Meanwhile, preservation of healthy natural tissue is always the priority in dentistry. If your cavity is not large enough to warrant placing a crown, we can instead replace the compromised tissue with an inlay or onlay. These restorations only require removal of damaged or decayed tissue, leaving the remainder of the tooth intact.
During your consultation, your dentist will take careful note of your needs and recommend the most conservative option for restoring the health and aesthetics of your smile.
Our top-rated dentists have been serving the Nashville community since 1946. We use the latest technology to offer gentle and effective care at affordable prices, and we are members of various national and local dental organizations: