Implant-Supported Dentures
Patients missing several teeth or a full dental arch can restore the function and appearance of their smile with implant-supported dentures. At Iroquois Dentistry in Nashville, TN, Dr. K. B. Parkes can place and restore dental implants with dentures. You can undergo every step of treatment here in one convenient office location.
About Implant-Supported Dentures
Implant-supported dentures are similar in style to traditional dentures, but instead of simply resting on the gums, they attach directly to the jaw via dental implants. This keeps your denture firmly in place when you are chewing, eating, and speaking. The shifting and slipping that is so commonly associated with conventional dentures is eliminated using this method.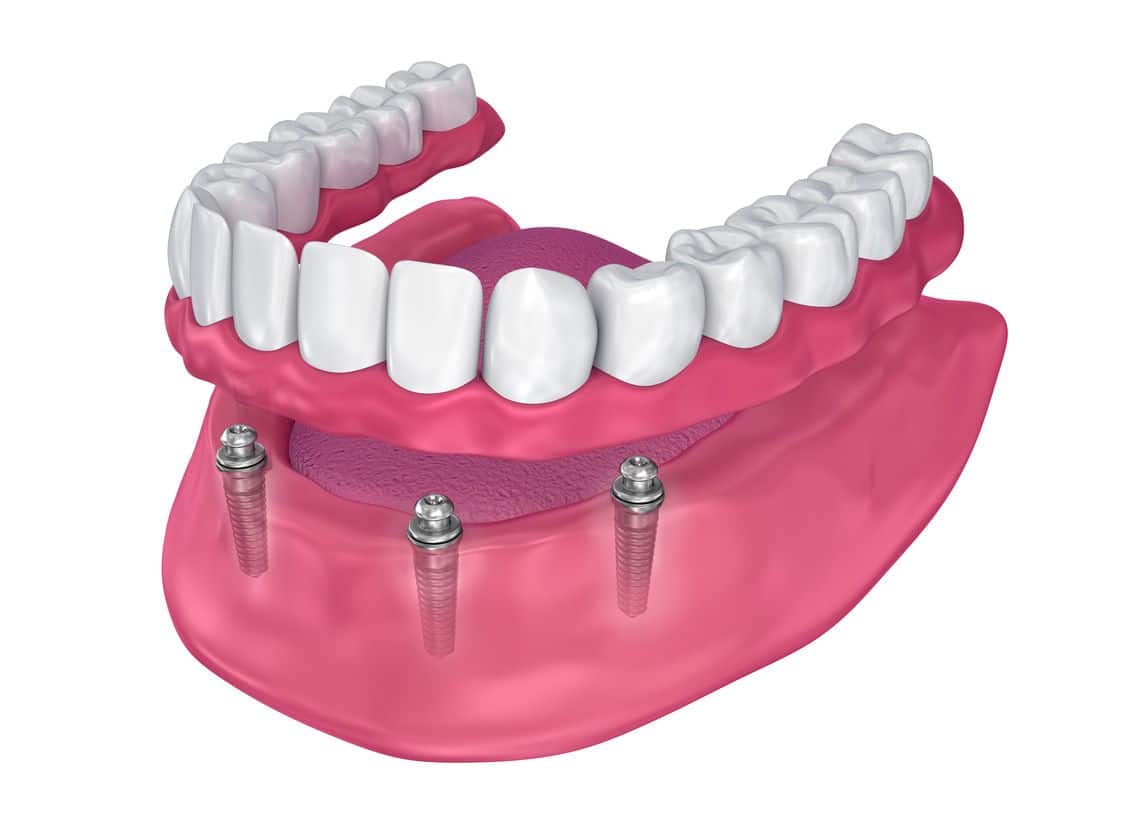 Most patients who are missing most or all of their teeth on the upper, lower, or both arches can be considered for implant-supported dentures. Candidates have sufficient jawbone tissue to support implants. A bone graft can restore lost tissue, if necessary. Patients pursuing this treatment should be in good general health and should not smoke, as use of tobacco products compromises your ability to heal. Your doctor will discuss your health history with you at length to make sure there are no contraindications to treatment.
Your Implant-Supported Dentures Treatment
There are four basic steps involved in the implant-supported dentures treatment process: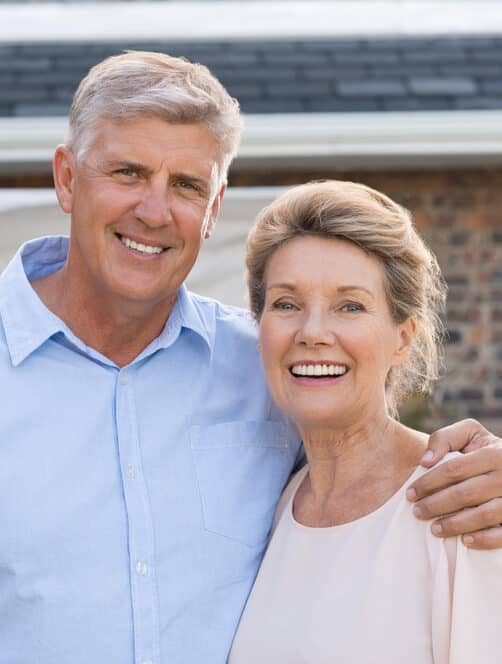 Benefits of Implant-Supported Dentures
Patients who choose this option can experience:
Improved chewing: Because implant-supported dentures are secured by implants, there is virtually no movement. Now you can eat any foods, from steaks to fresh fruit, without worry.
Improved speech: Your implant-supported denture will allow you to enunciate with complete clarity.
Stability without adhesives: If you have worn traditional dentures, you probably use some type of dental adhesive to keep your device in place. With implant-supported dentures, there is no need for messy adhesives.
Improved bone health: Because implants stimulate the jawbone just like natural teeth, patients who wear implant-supported dentures experience few, if any, changes in the jaw. Instead of constantly requiring adjustments to your denture, you can expect a lasting and comfortable fit.
A boost in confidence: The added stability that comes with implant-supported dentures allows you to smile, laugh, eat, and speak without feeling self-conscious.
If you are searching for a more secure alternative to traditional dentures, or if you have suffered with a loose denture for years, implant-supported dentures could be the solution for you. To explore your options, schedule a consultation at our office. Call us at (615) 298-2040 or contact us online.
Our top-rated dentists have been serving the Nashville community since 1946. We use the latest technology to offer gentle and effective care at affordable prices, and we are members of various national and local dental organizations: