CEREC Dental Crowns: Benefits and Candidacy
Dr. K.B. Parkes of Iroquois Dentistry explains how we can provide same-day dental crowns using cutting-edge CEREC technology. These crowns are custom-made in the office while you wait. It only takes about an hour, so you can leave your appointment with a complete smile. If you have a large cavity, a broken tooth, or need to replace an old or broken filling, you may be a candidate for a CEREC dental crown.
A broken, decayed, or infected tooth can cause unnecessary pain and discomfort, making your day-to-day life more difficult. 
At Iroquois Dentistry in Nashville, TN, our dentists use the latest technology to restore damaged teeth with dental crowns.
Find out how easy and fast dental crown treatment can be.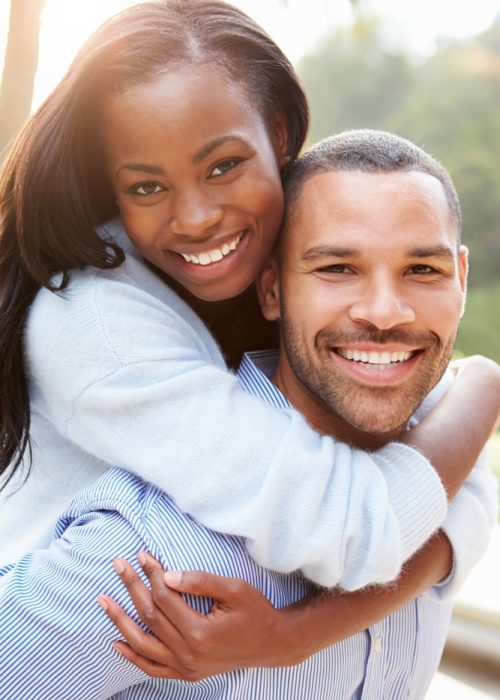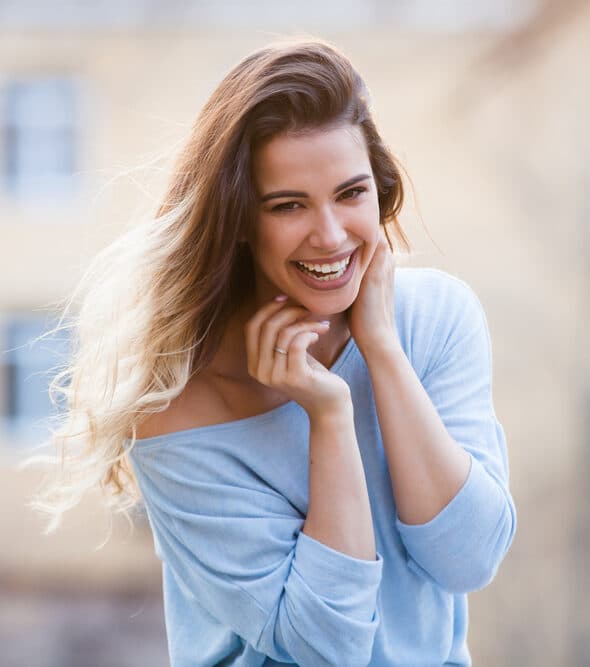 DENTAL CROWN TREATMENT AT IROQUOIS DENTISTRY
Crowns cover the entire visible surface of a tooth, from the gum line to the cusp. A crown can restore a tooth damaged by decay or root canal infection. In many cases, it can prevent the need for a tooth extraction. If tooth loss has already occurred, a dental implant-supported crown can be placed.
Our Nashville, TN, dental practice is equipped with its own CEREC® computer-aided design and manufacturing unit. This advanced type of technology eliminates the need for multiple appointments and temporary crowns, allowing us to create and place custom permanent crowns in just one visit.
Same-day dental crowns are made from a single block of high-quality porcelain that closely mimics the color, shine, and texture of a natural tooth. Our dentists will design custom crowns that blend in seamlessly with your smile and complement your surrounding facial features and aesthetics.
The results will look just like your natural teeth.
Many patients with dental issues have concerns about the length of the procedure. However, with advances in restorative dentistry, we can offer same-day crowns with the innovative in-office CEREC® system. CEREC technology eliminates the need for temporary crowns or multiple office visits, allowing you to leave the office with a fully restored tooth in a single appointment.
The CEREC system offers:
We use the latest CEREC Primescan digital scanning unit to capture extremely accurate 3D impressions. The crowns are digitally designed using the most up-to-date software and then milled in-office for the most predictable aesthetics and fit. This system gives our team complete control over the entire treatment process, and we can adjust your crown until it is a near-perfect fit.
We use high-quality IPS e.max porcelain when fabricating your crowns. This material looks extremely natural; it is slightly translucent, just like tooth enamel, and it can be shaded to match your surrounding teeth or brighten your smile.
The CEREC system is incredibly fast; we can mill your custom-designed restoration in about one hour. It significantly cuts down treatment time and eliminates the need for a second appointment to have a permanent crown placed.
With faster treatment, you will not have to deal with the inconvenience of a temporary crown or repeated trips to the dentist's office. In addition, we use digital impressions so we don't have to spend time taking impressions with messy putty.
MAKING THE COST OF DENTAL CROWNS AFFORDABLE
The cost of a single dental crown at our practice is $1,675. The total cost of your treatment may increase if you are also undergoing root canal treatment or another procedure.
We accept many types of dental insurance. In most cases, the cost of dental crowns is at least partially covered by dental insurance because it is considered a restorative treatment.
We accept CareCredit® financing, and we offer in-house low-interest and interest-free payment plans. Financing breaks up the cost of treatment into more affordable monthly payments.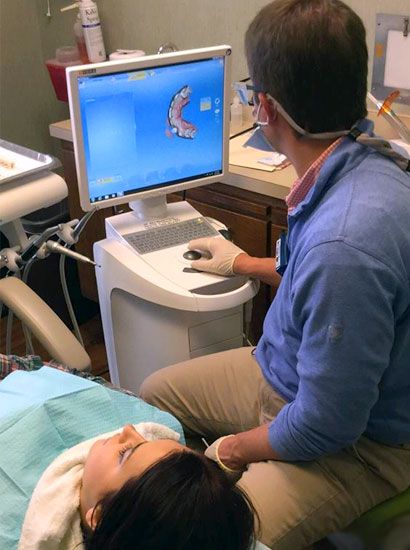 REQUEST A CONSULTATION AT IROQUOIS DENTISTRY
Do you want to treat a damaged tooth without waiting for a temporary crown or looking like you've had dental work done? At Iroquois Dentistry in Nashville, TN, we have the training and technology to provide permanent, lifelike restorations in a single appointment. Our dentists are affiliated with several renowned organizations, including the: 
American Dental Association
Academy of General Dentistry
American Academy of Cosmetic Dentistry
In most cases, we can prep your tooth, create your crown, and place your permanent restoration in just one office visit. To get started, request your appointment online give us a call at: (615) 298-2040.
What are the signs that I need dental crown treatment?
Dental Crowns Are Versatile
THEY ADDRESS THESE CONDITIONS 
Crowns can treat a wide range of functional and cosmetic concerns. Our Nashville, TN, dentists may recommend a crown if you have:
Conditions That Need to be Addressed
BEFORE DENTAL CROWN TREATMENT
Teeth that are infected or gums that have periodontal disease can't be addressed with dental crowns. Our Nashville dentists will review your oral health during a consultation. If something needs to be addressed before we can place dental crowns, our dentists will recommend the most effective treatment for your condition.  
Teeth That Are Too Decayed
Dental crowns greatly strengthen teeth that have undergone root canal treatment or are damaged. While our dentists will always do what they can to preserve your natural tooth, some teeth may be too decayed to support a dental crown. In these instances, we recommend replacing the tooth with a dental implant that can support a permanent crown.
Grinding your jaw puts extra pressure on your teeth, causing damage to natural teeth and dental crowns. If you grind your teeth at night, our dentists can fit you with a custom night guard and explore treatment for TMJ disorder. 
Interested in Dental Crowns
BUT HAVE ORAL HEALTH ISSUES?
Dental crowns are a great option for patients who have cracked or damaged teeth. If you have a root canal infection or gum disease, this can disqualify you from dental crown treatment. 
Iroquois Dentistry can treat your infected root canal or gum disease, combining your restorative dental treatment with dental crown placement. Request an appointment with our Nashville dentists today for a full review of your teeth and gums. Our office takes a comprehensive approach to your smile, ensuring both the health and look of your smile are in good order. 
Call us today at: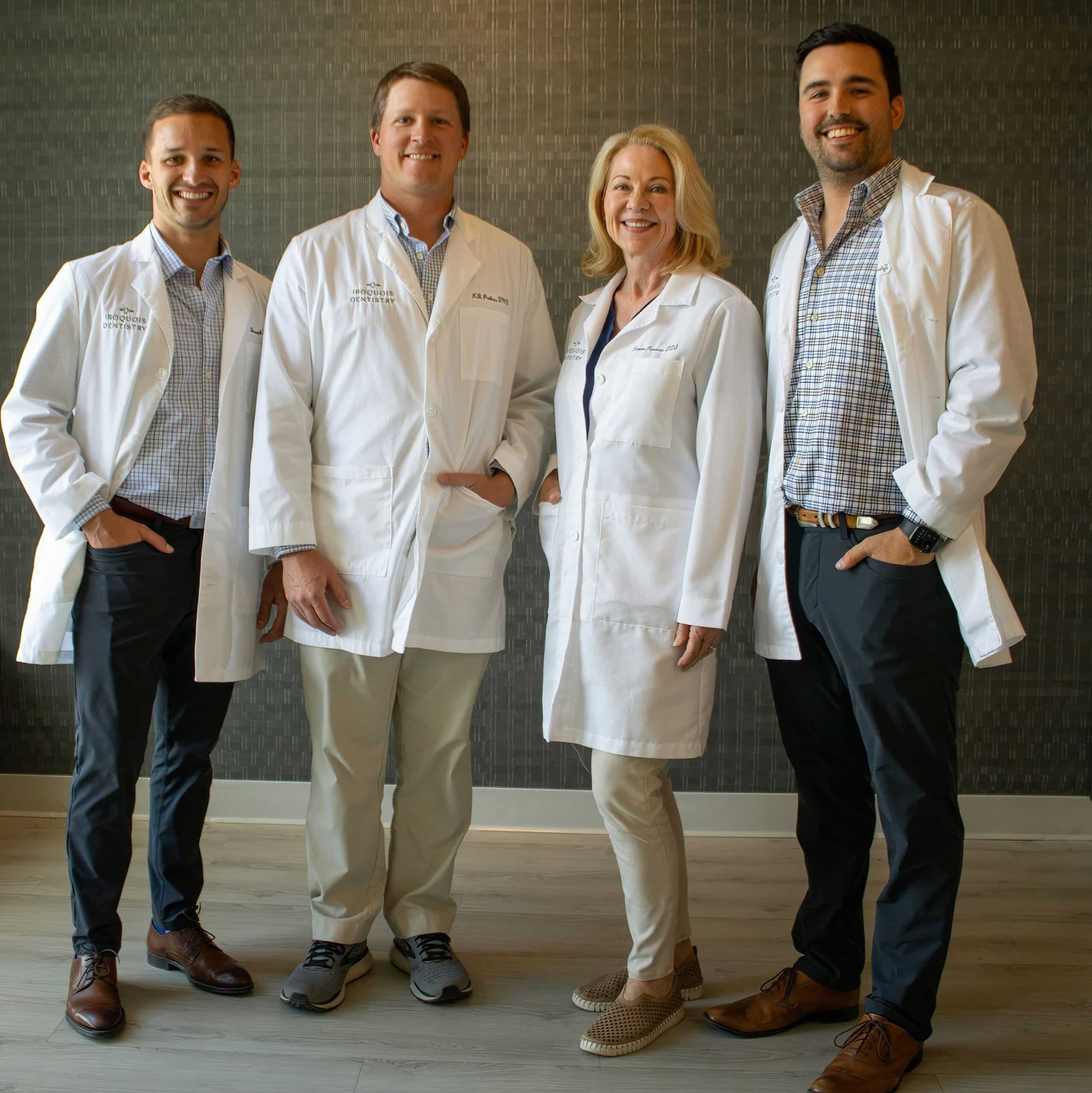 Do Your Teeth Cause You Pain?
DENTAL CROWNS PROVIDE RELIEF
One potentially overlooked benefit of dental crowns is pain relief. Damaged teeth or a tooth that has undergone root canal treatment can be painful every time you talk or eat. Dental crowns cap your tooth after it is reshaped, providing strength and protection while alleviating pain. 
Maintaining Dental Crowns
Crowns are easy to care for and can last well over a decade. To ensure you get your money's worth from treatment, read our maintenance tips.
Practice Good Oral Hygiene 
You should care for your crown in a similar way as your natural teeth. Brush and floss daily with a non-abrasive toothpaste, and use a water flosser to remove plaque from hard-to-reach areas.
Attend Regular Check-Ups
Attend your biannual visit to the dentist's office to have your teeth professionally cleaned. The dentist will be able to check the integrity of your crown and spot any new issues that might arise.
Avoid Too Much Pressure
Just like natural tooth enamel, a dental crown can wear down if exposed to too much pressure. Refrain from grinding your teeth, opening packages with your mouth, and eating any foods that are excessively hard and sticky.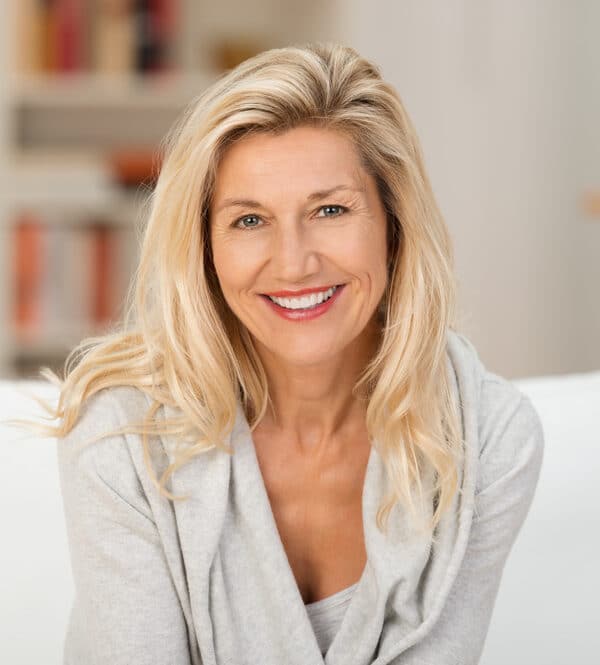 How Patients Describe Treatment
"I had an old crown replaced and the procedure went well. The new crown immediately felt like a natural tooth. Excellent experience and I highly recommend Dr. Parks and his staff."
The Results Are Durable 

AND LONG-LASTING
Our Practice Is a Trusted Fixture
SERVING THE NASHVILLE COMMUNITY
Iroquois Dentistry has been helping patients restore the appearance and function of their teeth since 1946. A fixture in Nashville for generations, our team is a trusted source for all your dental care needs. Our dentists are involved in local charitable organizations, volunteering time at the nonprofit Interface Dental Clinic. Our team truly cares not only about the well-being of our patients but also the community at large. 
When you come to our Nashville, TN, practice, you are treated like family. We are dedicated to providing the most attentive, personalized treatment for all of our valued patients. Trust us for all of your treatment needs. You can schedule an appointment with us online or by phone:
Call Us: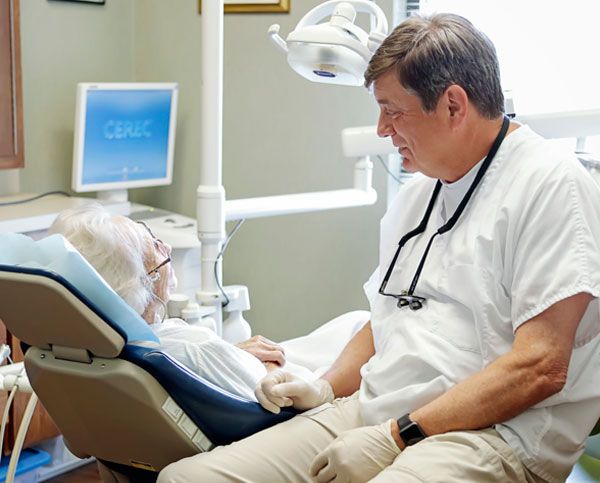 Alternative & Complementary Treatments
Our top-rated dentists have been serving the Nashville community since 1946. We use the latest technology to offer gentle and effective care at affordable prices, and we are members of various national and local dental organizations: