Why Dental Implants Are the Top Choice
A missing tooth or teeth can have a significant impact on the appearance of your smile, the function of your bite, and your self-confidence.
Dental implants provide a stable base for advanced restorations so that you can bring form, function, and health back to your smile.
Our team at Iroquois Dentistry in Nashville, TN, can revitalize your smile with dental implants.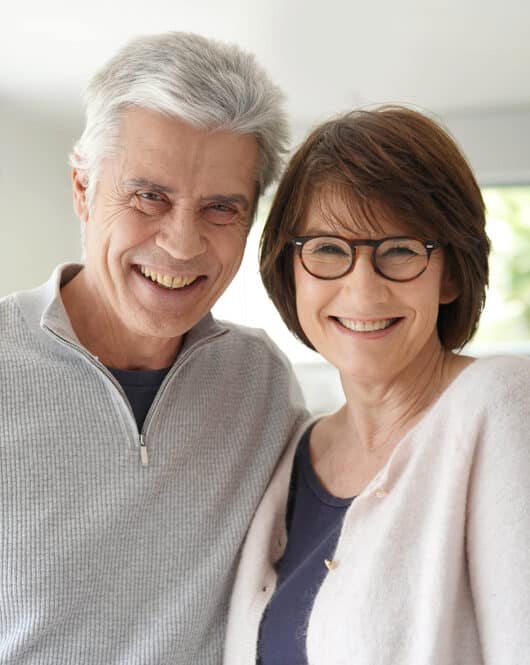 Improve the Health, Look, and Function of Your Smile
CONTACT OUR NASHVILLE PRACTICE TODAY
Missing teeth can lead to other, more serious oral health issues like bone atrophy or temporomandibular joint disorder (TMD). Our dentists can replace your missing tooth or teeth with a high-quality titanium implant to prevent future health issues and restore your confident smile. Contact our Nashville, TN, practice to request your dental implant consultation.
We Create Beautiful, Healthy Smiles
"Dr. Smith along with Tammy his assistant, did an outstanding job preparing me for my implant.  They made sure that I was completely comfortable and every question was answered… I HIGHLY recommend Iroqous Dentistry to help you with all your dental needs."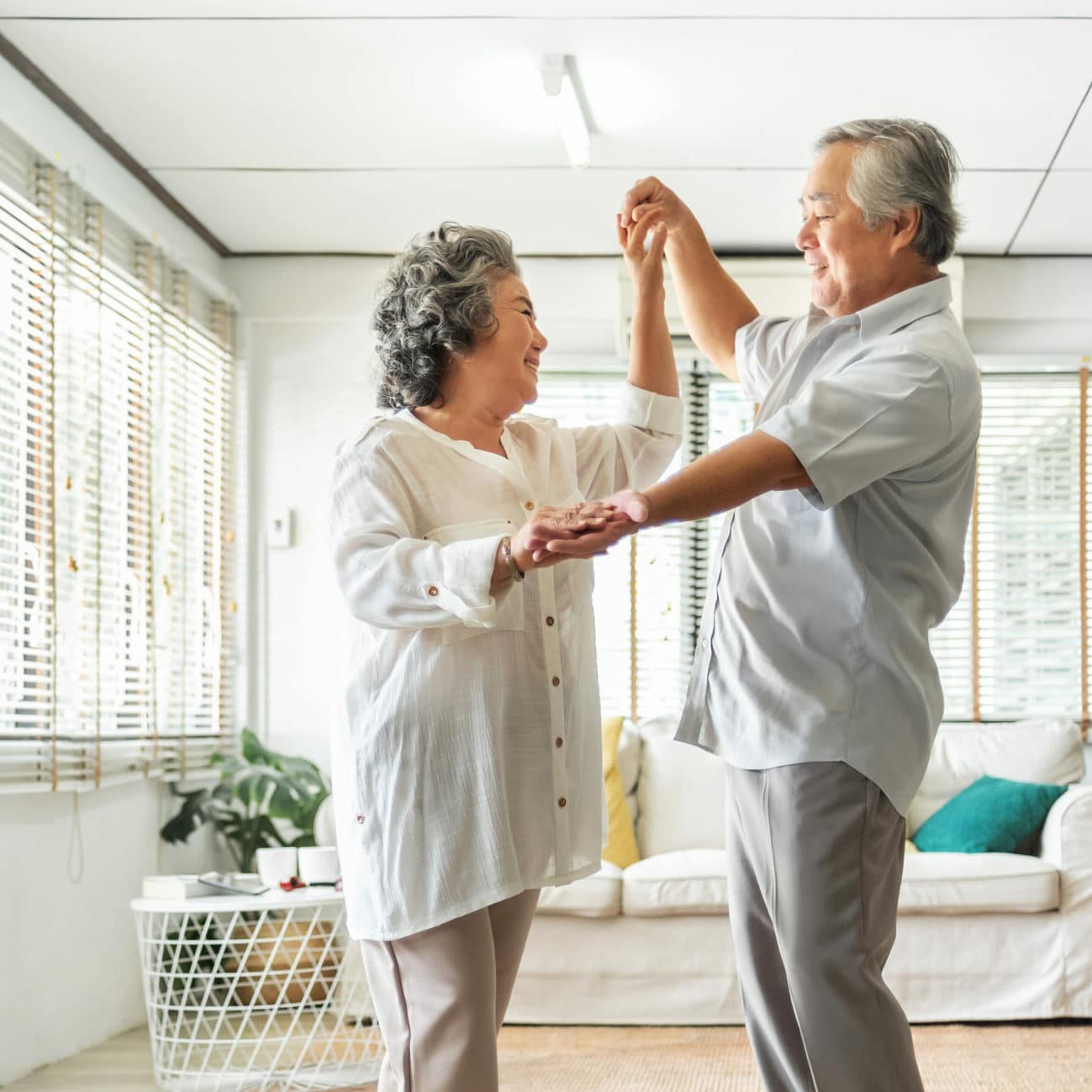 FOR SUPERIOR AND LIFE-LIKE TOOTH REPLACEMENTS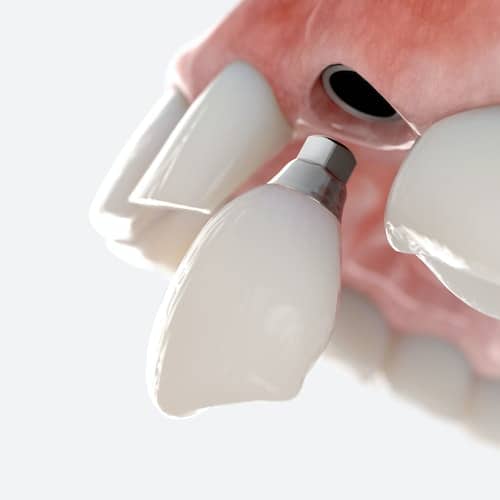 A dental crown is a life-like restoration that fits securely onto your implant. A dental crown will look and function like a natural tooth.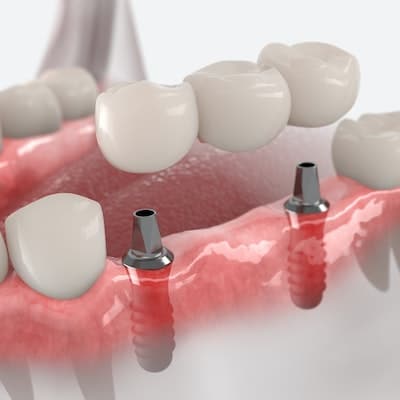 Dental bridges are restorations that can replace multiple missing neighboring teeth. We can secure them to implants to create a lasting solution.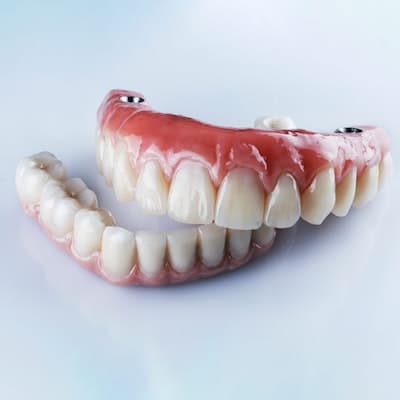 Implant-Supported Dentures
With proper care, your restorations can last 10 years or longer and your dental implants can last a lifetime. Contact our Nashville practice to learn more about your restoration options following implant surgery.
Our Patients Recommend Our Quality Care
"I HIGHLY RECOMMEND THIS PRACTICE."
I LOVED my experience at Iroquois today. The staff were very sweet and professional. Dr.Smith did such a great job, and I've never had such an easy experience at any dentist office! Actually looking forward to getting my cleaning soon! Six stars!

Always a pleasant experience! All of the staff is super friendly and helpful. I've been going there for 6 years now and I HIGHLY recommend this practice.

I've had both an implant through Iroquois and two minor procedures. The absolute care and detail are outstanding ... As soon as KB started, I knew it would look completely different with him because of the precision tools/techniques he was using. He didn't settle for 'eh, it'll work'.

Our practice uses CEREC® technology and years of experience to craft natural-looking restorations conveniently, quickly, and with the utmost precision. Our Nashville dentists can oversee your entire dental implant treatment in one location to ensure the highest level of care possible. 
Once you have healed following implant surgery, we will use our CEREC system to take impressions of your gums and natural teeth. These highly detailed scans allow us to design a restoration that will have a near-perfect fit and an incredibly natural-looking appearance. Your crown, bridge, or denture will then connect directly to the implants using the abutments or specialized dental cement. If you are receiving an implant-supported crown or bridge, we may be able to conveniently create your restoration in our office in a single appointment.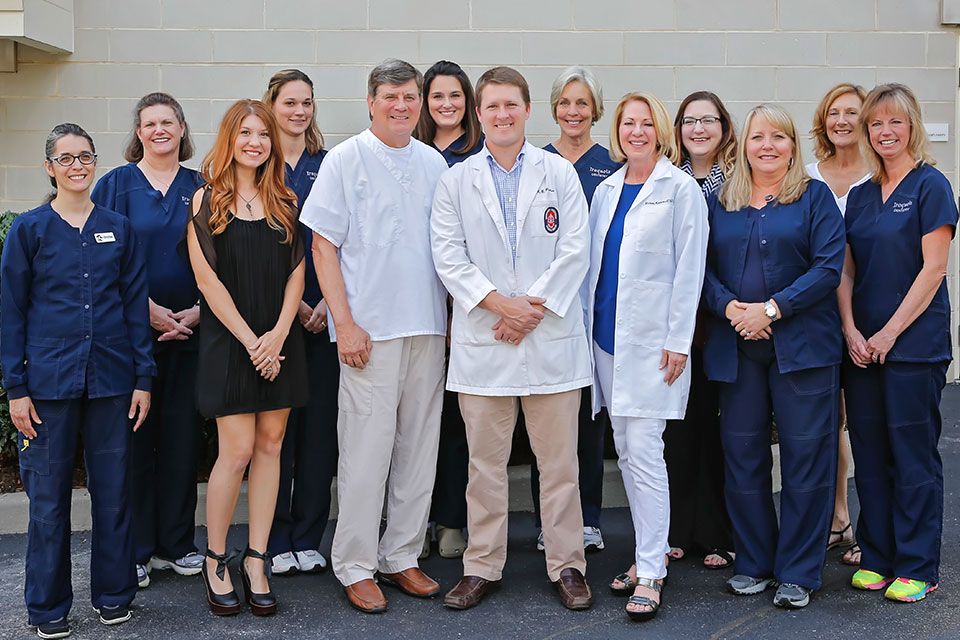 Schedule an Implant Consultation
Are Dental Implants Right for You?
Implants are surgically placed into the jaw to replace the roots of missing teeth. These small, titanium posts can support all types of dental restorations from crowns to dentures. The right implant-supported prosthetic for you will depend on the degree of tooth loss you have experienced. If you only have one missing tooth, an implant-supported crown will be sufficient. An implant-supported bridge or denture is required if you need to replace multiple teeth or even a full dental arch. In order to qualify for dental implants, you must meet certain criteria, including:
If You Are Missing a Tooth,
Dental Implants Are a Superior Solution
DR. JODY GLOVER EXPLAINS THE DENTAL IMPLANT PROCESS
Dental implants are a long-lasting tooth replacement option with many benefits. Our doctors make the dental implant process comfortable, and patients often feel little discomfort following the procedure. Our experienced dentists have undergone extra training to provide full dental implant treatment. From surgery to restoration placement, our dentists are there for you every step of the way. At Iroquois Dentistry, we consider anyone with missing teeth a good candidate for implants.
The Dental Implant Process
WHAT TO EXPECT DURING TREATMENT
Anyone missing teeth is a good candidate for this high-quality dental treatment.
Are Missing Teeth Impacting Your Life?
BRING BACK YOUR CONFIDENCE
Missing teeth affect more than just your smile. Tooth loss can make it hard to eat and can even alter how you talk. Over time, your face may look aged as bone deteriorates. Gaps caused by missing teeth let other teeth shift out of place, leading to additional dental problems.
Dental implants, especially when placed promptly by one of the skilled dentists at Iroquois Dentistry in Nashville, TN, can restore the simple pleasures you've been missing and avoid a cascade of oral health problems.  
The compassionate, top-rated dentists at our Nashville practice use proven methods and the latest, exacting technology to create beautiful smiles and bring lifelong benefits to your health.
Send us a message or call us today to learn how you can turn back the clock and restore your smile:
Can You See the Difference?
RESTORATIONS LOOK AND FUNCTION LIKE NATURAL TEETH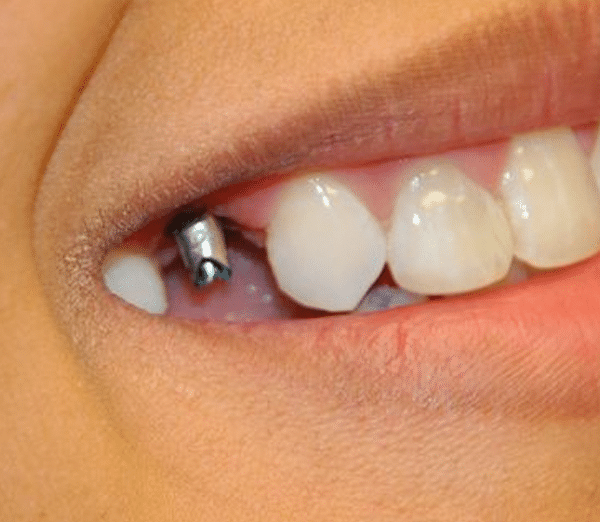 Before — The integrated dental implant acts as an anchor for a single restoration in this case.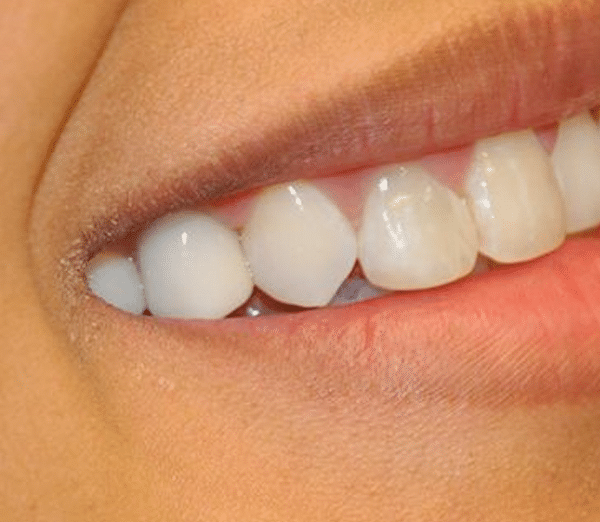 After — With the custom crown in place, the results restore function and look completely natural.
We Use Top-Tier Materials
Customized and Precise Implant Placement
THE BENEFITS OF GUIDED IMPLANT SURGERY
Guided implant surgery is an improved form of dental implant surgery that allows our dentists to create a customized surgical strategy. This cutting-edge technique allows our dentists to: 
Are You Worried About Surgery?
WE ARE TRAINED AND LICENSED IN SEDATION DENTISTRY
Modern-day dentistry and the use of state-of-the-art technology lets patients receive treatment for missing teeth with little to no discomfort. Our dentists use precise surgical guides that reduce the impact on the jawbone and surrounding tissue. This leads to less pain and quicker recovery times.
We understand any surgery can be concerning, so our Nashville practice offers three forms of sedation dentistry tailored to your needs:
Also known as laughing gas, nitrous oxide allows you to be relaxed and comfortable during surgery while still being aware of your surroundings.
Oral sedation is given through prescribed medication that you will take before arriving at our office. You should be completely relaxed by your arrival.
IV sedation is the strongest form of sedation dentistry. Many patients who choose IV sedation are so relaxed during treatment they fall asleep. 
We Customize Our Treatments to Your Unique Needs
Implants vs. Other Procedures
Dentures and traditional bridges are the standards for replacing lost teeth and they have been widely used for decades. Plus, the lower initial cost can make them appear attractive. However, when comparing implants to these traditional methods, it's important to also weigh lifetime costs and the impact of these older procedures on your oral health. Dental implants are: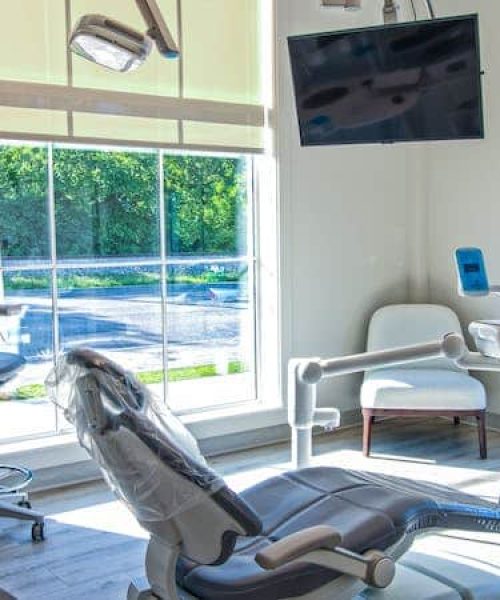 Designed to Last a Lifetime
When cared for properly, dental implants can last 40 or more years. The restoration will need to be replaced periodically, but the implant itself can last a lifetime.
Proven to Be More Reliable
Studies have shown that bridges have a failure rate as high as 10 percent in just three years. On the other hand, dental implants have a long-term success rate of more than 95 percent.
More Convenient
Traditional dentures do not stop bone loss. As bone is lost, your dentures will need to be adjusted to avoid slipping and painful rubbing that can cause sores. Over time, the costs of relining and adjusting your denture will add up.
Better for Your Health
Without implants, dentures and bridges do not stimulate the bone in your jaw to grow and replenish itself. This deterioration can cause new oral health problems while also giving your face a sunken, aged look. Implants are the one and only treatment that can stop this bone loss that leads to additional dental problems.
Are You Concerned About Costs?
HOW OUR NASHVILLE PRACTICE CAN HELP
Implants are rarely covered by insurance so we understand our patients' concerns about costs. The initial cost of dental implants can appear intimidating. That's why we offer a bundle package that allows us to provide dental implants at a much more affordable rate. 
It also helps to understand that the process of placing dental implants is broken up into two stages: the surgical placement of the implants and placement of the restoration. Because the two steps are generally four months apart, the patient is able to spread out the cost over a period of time. 
We also offer flexible payment methods in addition to our bundle package that reduces costs. When insurance doesn't cover all your costs, the rest can usually be managed with:
CareCredit® financing
Our in-house low-interest and interest-free payment plans (some restrictions may apply)
"Have never had a bad experience."
Beautiful facility with attentive and caring staff. Have never had a bad experience there for myself or my children.

Dr. Smith and his team were superb in handling my dental issue. Their service was professional, caring and efficient.

Our top-rated dentists have been serving the Nashville community since 1946. We use the latest technology to offer gentle and effective care at affordable prices, and we are members of various national and local dental organizations: