When temporomandibular joints (TMJs) stop functioning properly, the resulting pain is not isolated to your jaws. TMJ disorder treatments can help ease pain and discomfort in your jaw joints, as well as your face, neck, and shoulders. At Iroquois Dentistry in Nashville, TN, Drs. K.B. Parkes, Gary Waltemath, and Karen S. Keenan provide custom oral appliances and BOTOX® injections to help relieve your TMJ disorder symptoms. They can also recommend simple lifestyle changes to help you experience relief.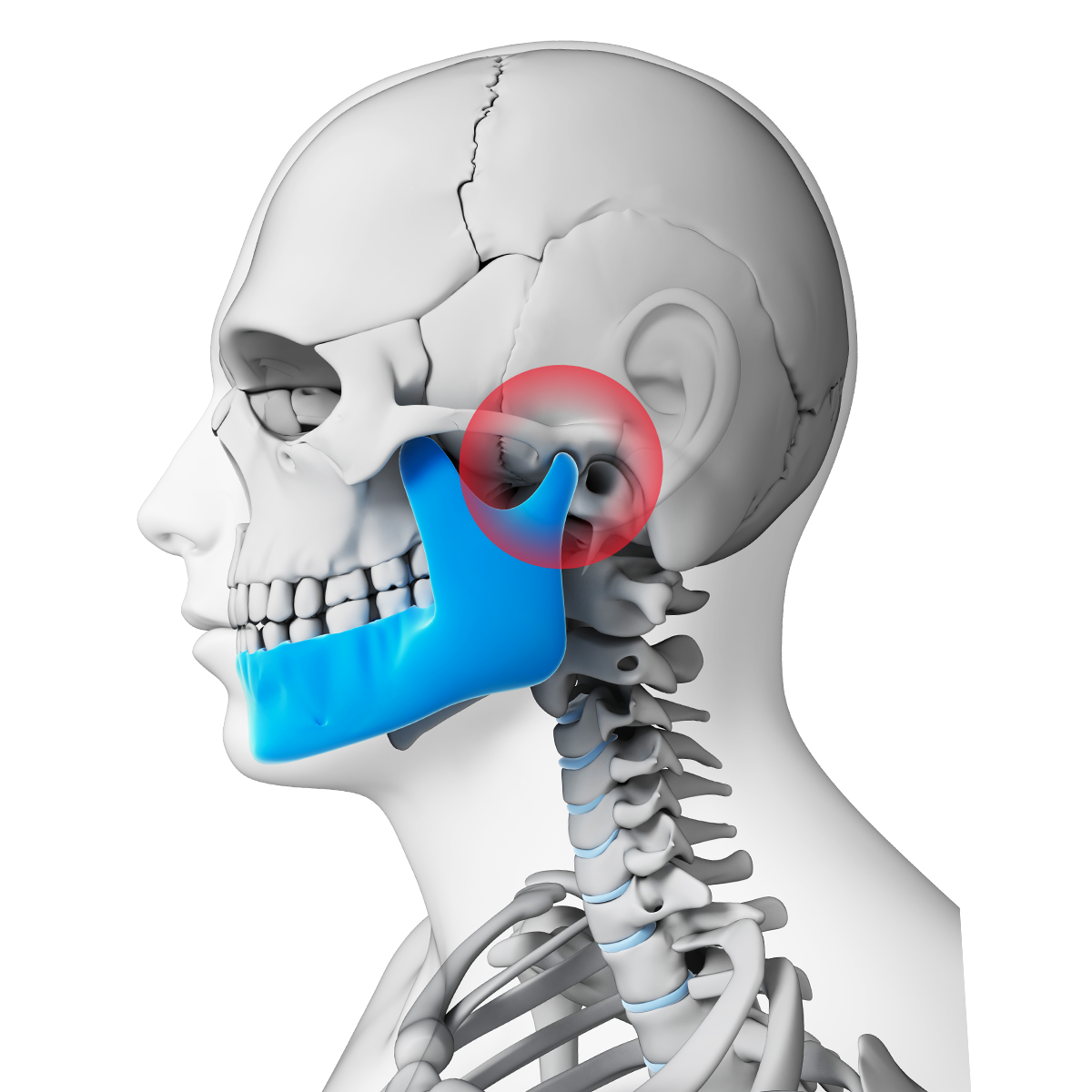 What Causes TMJ Disorder?
The TMJs are two of the busiest joints in the body. These joints and the surrounding muscles and ligaments attach the lower jawbone to the skull. To allow smooth motion, tissue discs within each joint act as buffers between the bones. TMJs enable jaw movement that allows you to chew, speak, and make facial expressions.
If you suffer from TMJ disorder, you are not alone. More than 10 million Americans are estimated to suffer from this condition.
TMJ is common in patients who clench or grind their teeth, a condition known as bruxism. This places excessive strain on the TMJs and damages the teeth, which can in turn disrupt the balance of your bite and further irritate the TMJs.
Although you might think your earache or the ringing in your ears is the result of an ear infection, it could be a result of TMJ disorder. Other symptoms can indicate TMJ disorder as well, including:
Tingling toes or fingers
Carpal tunnel syndrome resulting from migraines triggered by TMJ disorder
Clicking or popping of the jaw
Treating TMJ
If you suffer from TMJ disorder, you are not alone. More than 10 million Americans are estimated to suffer from this condition. To treat TMJ disorder, our doctors will begin by identifying and addressing the source of the problem. Next, they can correct damage caused by the condition. Our dentists may start with an oral appliance that is custom-fitted to place the jaw in the proper position. This oral appliance, sometimes referred to as a night guard or TMJ guard, can also prevent clenching or grinding of the teeth. Our dentists can also use BOTOX® as a treatment for TMJ disorder. BOTOX® can be injected into sore or uncomfortable facial muscles, often eliminating headaches and other symptoms.
Patients can also try other means of alleviating pain caused by TMJ disorder such as exercising and practicing stress management. Other habits, like gum chewing, may need to cease in order for patients to achieve relief. In some serious cases, lifestyle changes and oral appliances simply might not be enough. For these patients, our dentists may recommend surgery. When it comes to surgically treating TMJ disorder, options vary widely, ranging from minimally invasive procedures to open surgery.
Contact Us to Learn More
If you suffer from TMJ disorder, our caring, knowledgeable dentists will listen to your concerns and evaluate your symptoms, customizing a treatment plan to help you achieve relief. Call us today at (615) 298-2040 or contact us online anytime to book a consultation.